B2B / Online Order Booking
B2B e-commerce solutions are much in demand today, consolidating relations with business partners, suppliers and distributors,to facilitate smooth flow of operations across the business channel. Entrepreneurs realize the need to manage their supply chain efficiently, allowing business partners and distributors to have easy communications on a unified platform to decrease lead times, reduce costs of manufacturing, distribution and support.
Logic Enterprise offers custom SRM (Supplier Relation Management) functions for B2B ordering, providing high information visibility throughout extended supply chain network. It helps to manage communication process with suppliers including purchase orders, change orders, order confirmations, Kanban replenishment orders, Vendor Managed Inventory (VMI) visibility, supplier performance reporting, and payment notification. Automating back-end operations of an enterprise, it offers custom access to supplier's portal enabling buyers to dynamically publish purchase orders after having due approval from departments like finance, warehouse, manufacturing etc.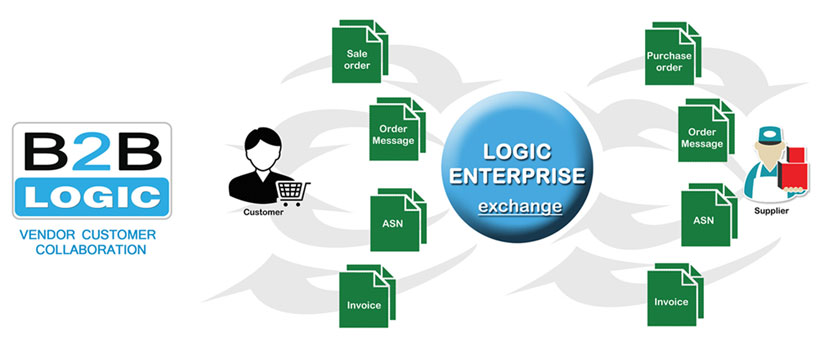 Suppliers are notified and reminded of the new orders by email to ensure a timely acknowledgement. Also, buyers are immediately notified of the supplier actions through web pages.