Procurement
Procurement process is bit complex when considering complex IT Infrastructures used by businesses today. Logic Enterprise simplifies procurement processes and ensures smooth execution with improved quality and quantity of purchases at relatively decreased costs. With smart integration of business applications down the business channel, it offers a central repository to information access. It provides clients a centralized control and real time visibility to information across entire business channel.
LOGIC Enterprise to help you
Executing a successful procurement process involves various departments and business entities. Realizing an internal requisition,a quote is requested from the supplier after successful approval from Planning and Scheduling department/manufacturing department/sales department, depending upon the nature of requirement. The purchase department approves the purchase order, meeting the organizational conditions and acknowledges same to departments concerned, to help them accelerate and synchronize their local operations for maximum efficiency.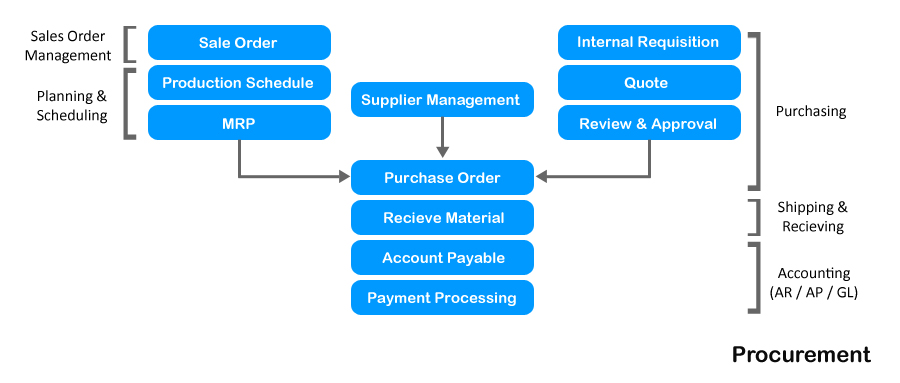 On receiving ordered goods, the shipment is verified and finance department is directed to make financial settlements, which is simultaneously updated on the ERP database. Effective consolidation enhances performance of different operations by providing readily available business information at ease of clients/users.