eCommerce
B2C e-commerce integration is much invited today, enabling entrepreneurs to expand their reach to the markets,enhance customer loyalty and increase service standards to establish a prominent brand.
Logic Enterprise B2C e-commerce platform offers enhanced online customer self-service experience. With functionalities to aid web stores management, it expedites uploading and deleting products onto the websites from user defined ends, allows creating web pages directly from the B2C batch master, assists in managing catalogs and individual items, sales templates, assignment catalogs etc.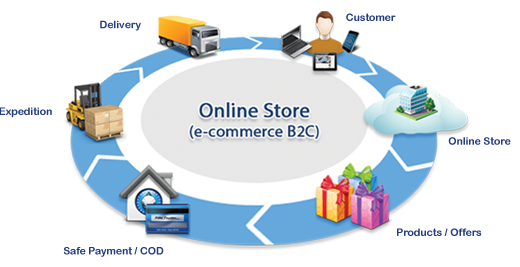 Custom integration with business ERP helps to record and maintain process business transactions simultaneously across different web-stores and with greater accuracy.Also, features to supportOmni-retail channels facilitates efficient business information recording and processing e.g. demand analyses, inventory status, production scalability, analyzing seasonal fluctuations and customer intent.