Branch + Item Wise Sale Report : Follow the under mentioned steps : -
| | |
| --- | --- |
| • | Select the Report / Queries option from the Logic Enterprise main window. |
| | |
| --- | --- |
| • | Select the Sale Report and then select any option from the list.. |
| | |
| --- | --- |
| • | A new window appears select the Customer + Item Wise Sales Analysis menu and select the Branch + Customer + Item Wise Sale Analysis option from the list. |
Enter the configuration name as Branch + Item Wise Report or select it from the list.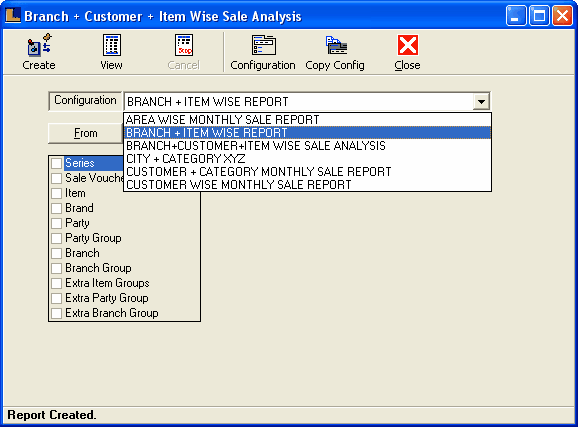 Click the Report Options and make the following selections :
Report Consolidation - Branch Wise,Period,Item.
Report Totals - Grand Totals.
Item Consolidation - Group.
Period Total - Year Wise.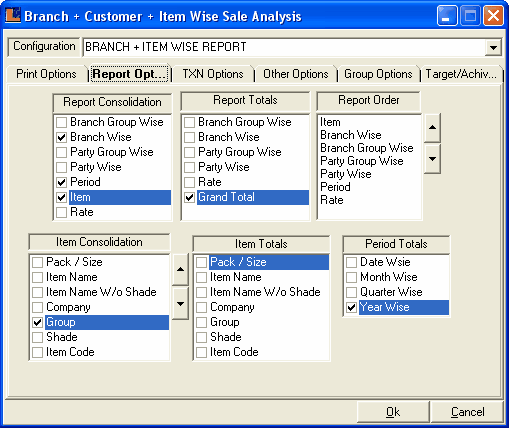 Click the Txn Options and select the Sale Qty from the Txn Type Selection.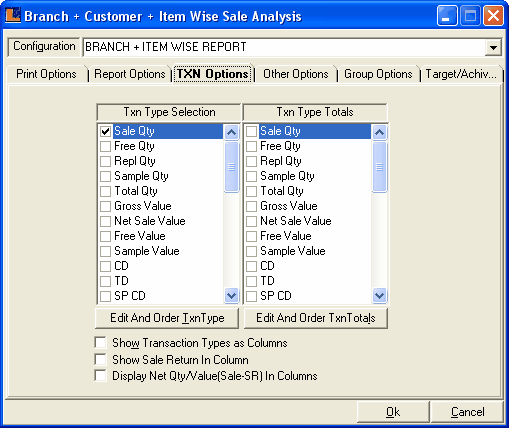 Click the Other Options and select Column As - Branch,Report Period Display - Monthly.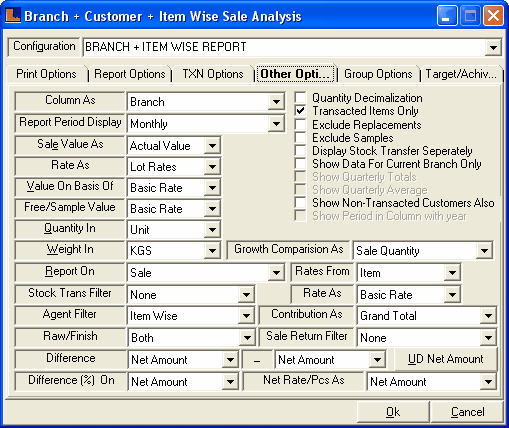 Click the Create button or press F5 to view the report.This displays the details about which branch has sold how many items.