Define Production Season Periods
Define Production Season Periods : Follow the under mentioned steps :-
Select the Setup Production Season from Setup menu as shown in figure.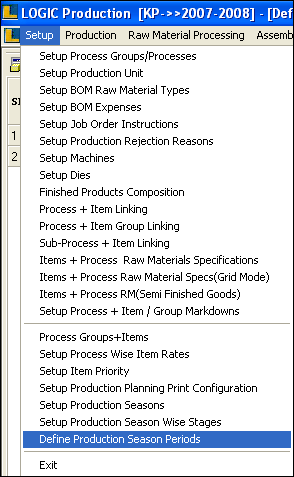 Define Season Periods window appears.Enter the season period in Date From and Date To columns and click the Save button or press Alt+S.
Note : Season period must lies within Financial Year.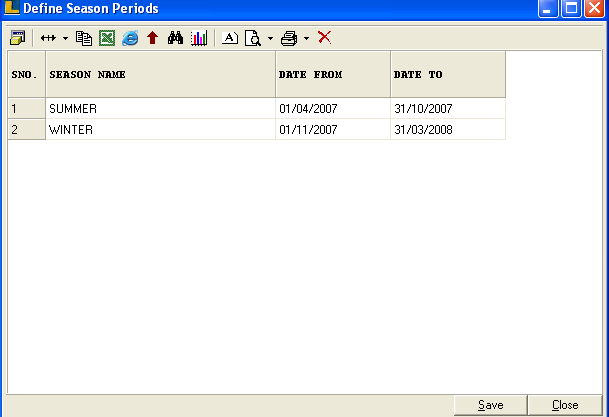 Copyright © 2011, LOGIC ERP Solutions Pvt. Ltd.