Employee + Allow / Deduction + Month Wise Payroll Report
Employee + Allow / Deduction + Month Wise Payroll Report : In order to create a report on employees attendance status follow the under mentioned steps :-
| | |
| --- | --- |
| 1. | Click the Payroll and select any option from the list. |
| | |
| --- | --- |
| 2. | A new window appears click the Payroll Reports and select the Employee + Allow Ded + Month Wise Payroll Report from the list. |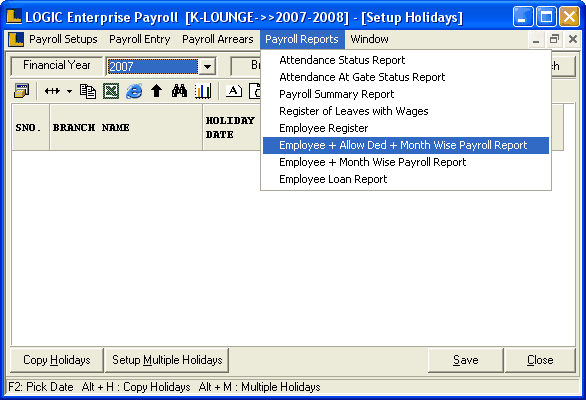 | | |
| --- | --- |
| 3. | Employee + Allow / Deduction + Month Wise Payroll Report window appears. |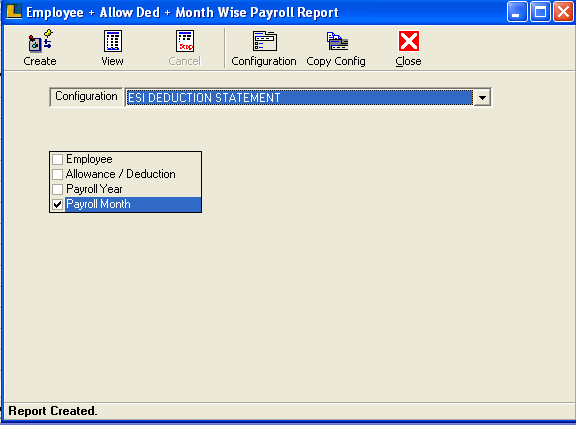 Enter the configuration name as ESI Deduction Statement or select from the configuration list.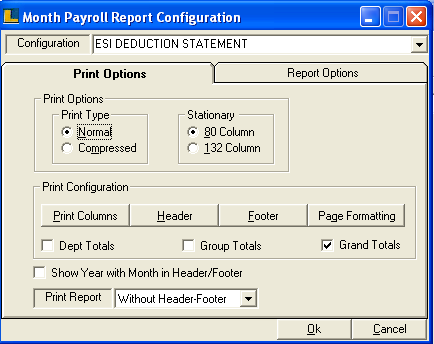 Click the Report Options and define Allowance / Deduction as shown below :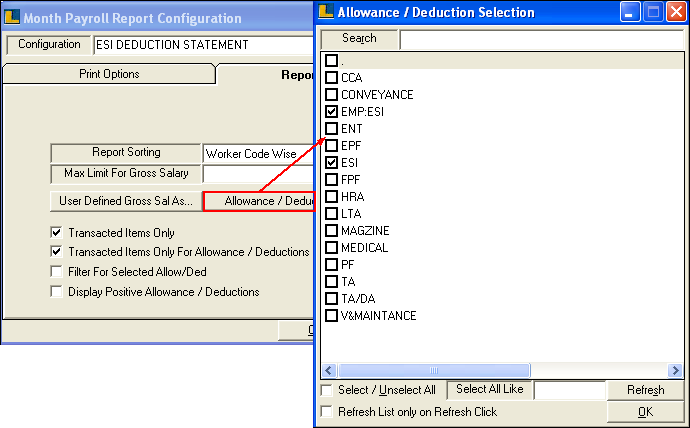 Here user can define the Additions to the Gross Salary.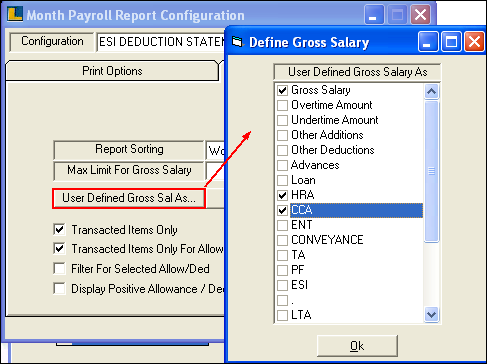 Click Create button or Press F2 to view the report.This report provides the details of Employees and Gross Salary.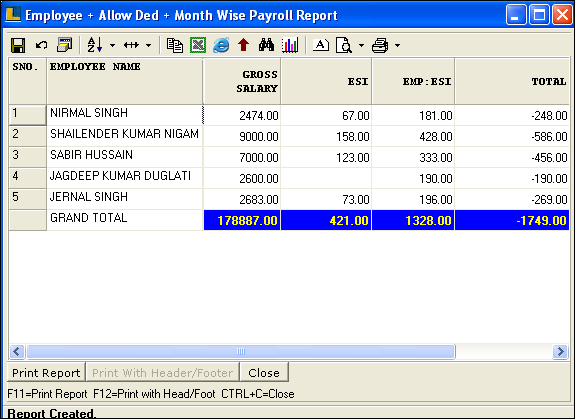 Copyright © 2011, LOGIC ERP Solutions Pvt. Ltd.