Before Stock Transfer take place HO need to make branch as a customer,so that bills can be generated against branch.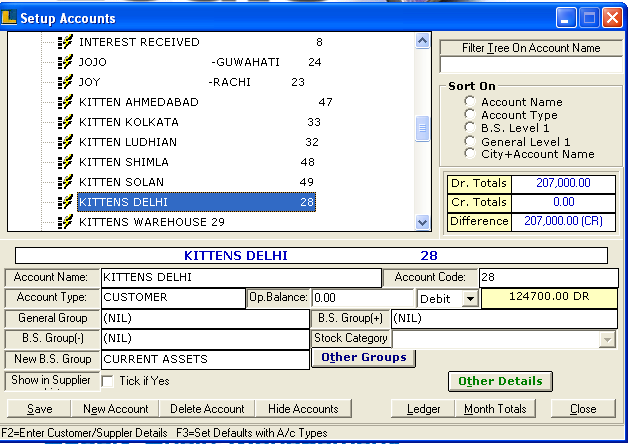 Note : It is mandatory to select the Stock Transfer Party for the branch as customer.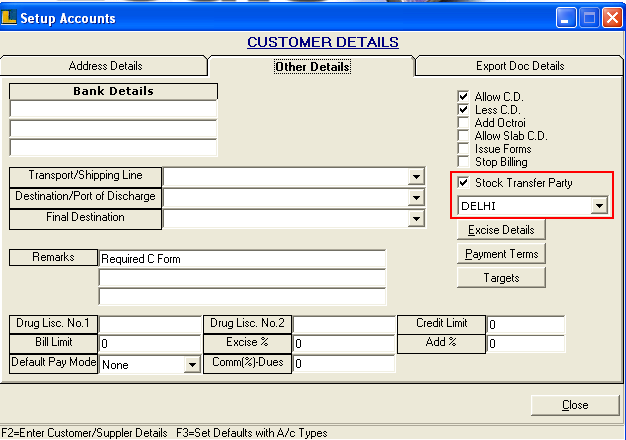 Now create a sale bill against the Branch as Customer i.e Kitten Delhi.
Enter the Item Details which supposed to export.
Note : Sale bill is created because it is a sale for HO where Branch import as stock.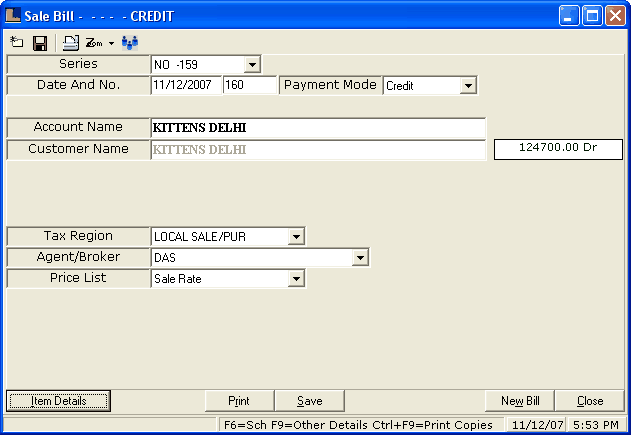 Select the option of Export Stock Transfer to Other Branches in HO.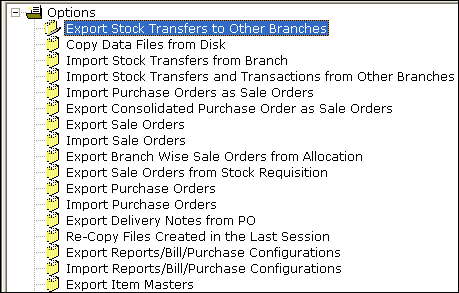 Following window appears click on Refresh button to view the details.Click on Start Export button.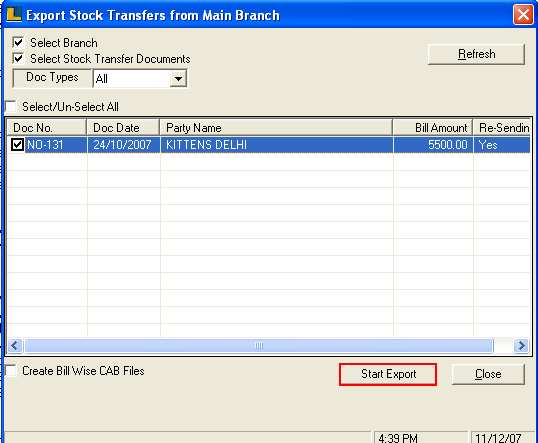 Following window appears which displays auto selected branch and click on Start Copy button.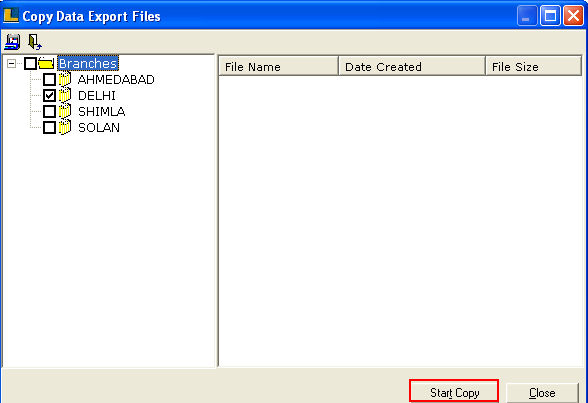 Following window appears after transferring stock i.e.3_0_121207.CAB is the destination path where the data is copied.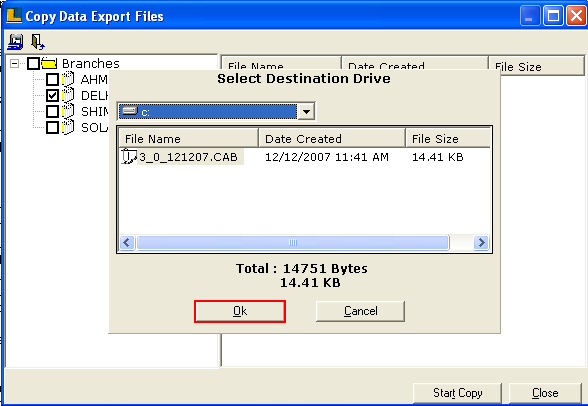 How To Import CAB Files From Head Office (HO) : Follow the under mentioned steps -
1.While importing CAB File first we need to copy the file on disk
2. Export / Import window appears and select the Copy Data Files from Disk option.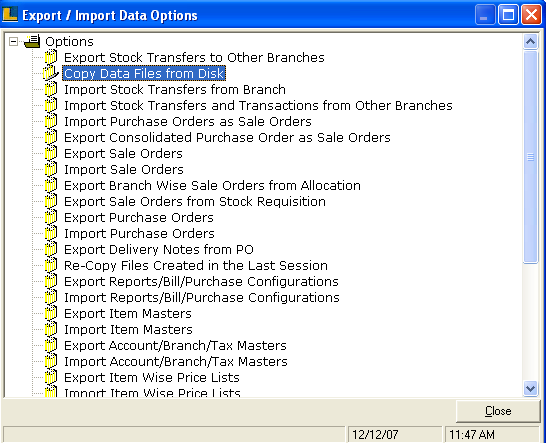 3.Select the path of the CAB File to copy from the disk like - C:\ Logictrf \ 0 \ 5 \ Unsent \ CAB \ 0_5_271107.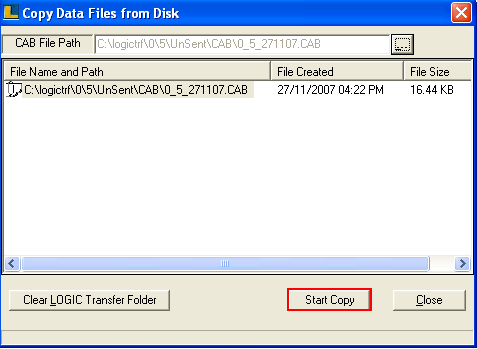 4.Now select the Import Stock Transfer from Main Branch option.In case of import of stock.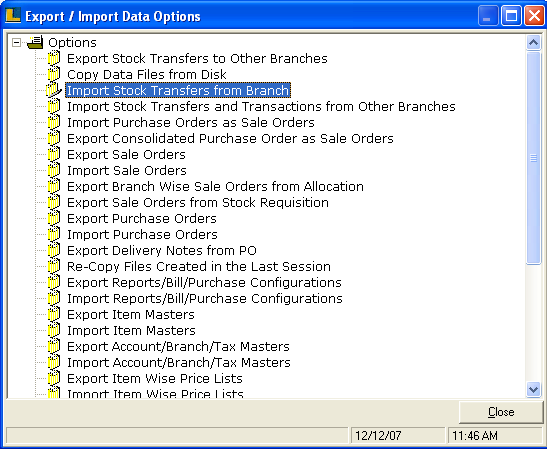 5.Import Data In Sub- Branch window appears.
6.Click on Start Import button.