Group Wise Pending Production : Select the configuration as Group Wise Pend Production from the Production Status Report window.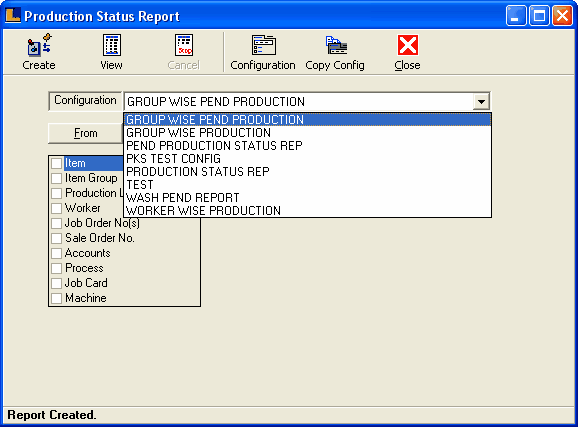 Click the Configuration button or press F5 to define the configuration for report.
Click the Print Options and  select Pack Totals,JO Worker Totals and Grand Totals.
Click the Other Options and select Report Type Normal,Report Consolidation as Consolidated,Item Consolidation as Item Order By.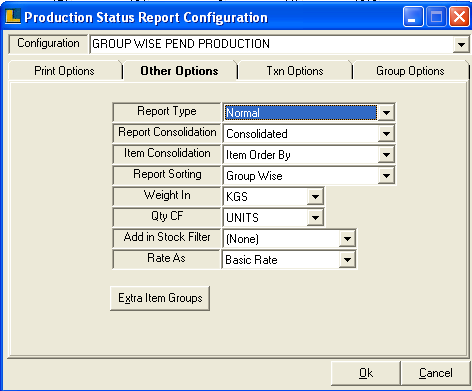 Click the Txn Options and Txn Types as Qty.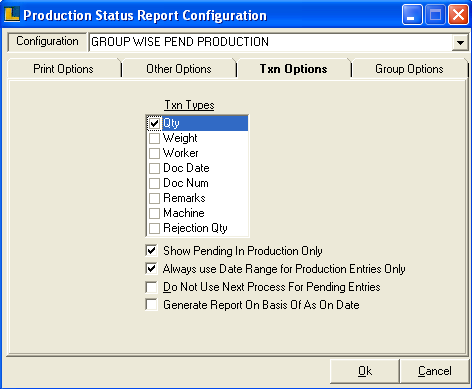 Click on Create button or press F2 to view the report.Here it views Group wise pending JO under individual production process.