Credit Note Without Inventory : Follow the under mentioned steps -
1.Select the Account option from the main window.
2.Select Vouchers to view to Journals.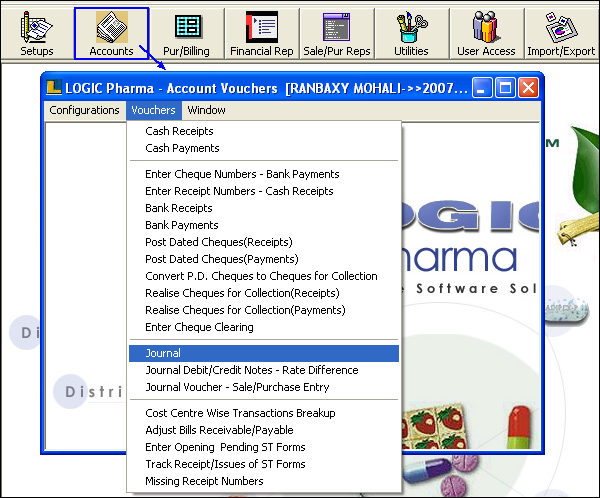 3.Journal Voucher window appears and select the configuration as Credit Note.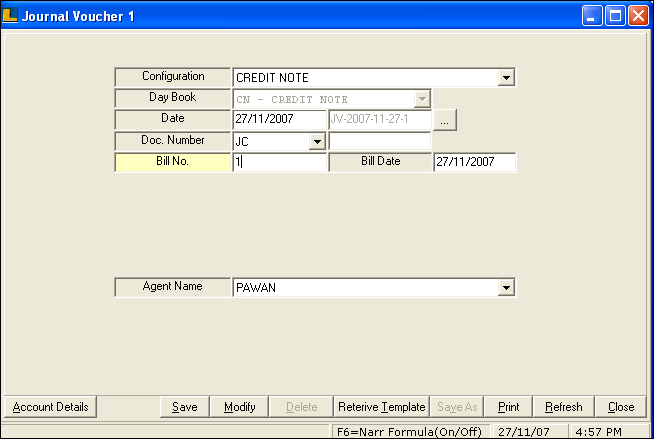 4.Enter the credit amount,account name to make the credit note for a particular transaction.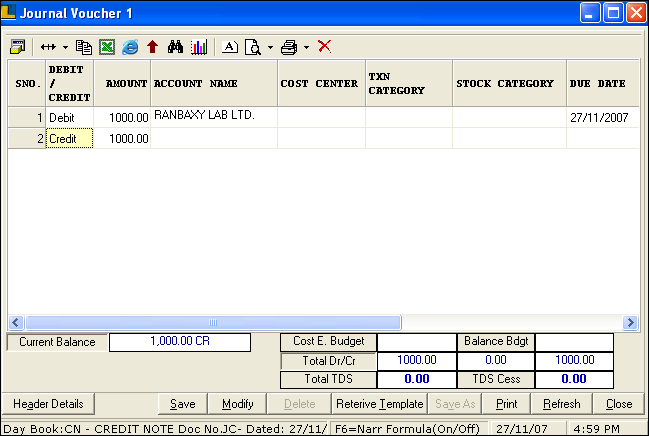 5.Click on Save button or press Alt+S in order to save the bill.
6.Click on Print button or press Alt+R in order to print the bill.