Item + Gender Wise Stock : Follow the under mentioned steps : -
| | |
| --- | --- |
| • | Select the Report / Queries option from the Logic Enterprise main window. |
| | |
| --- | --- |
| • | Select the Stock Report and then select the Stock Query - Size Wise from sub menu as shown in the figure. |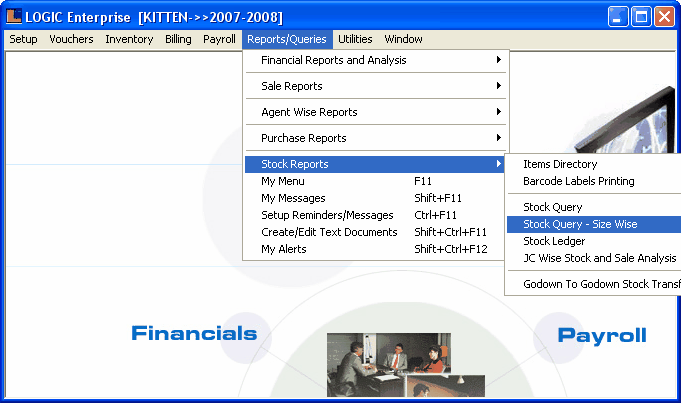 Stock Query - Size Wise window appears.
Select or enter the configuration name as Item + Gender.
Click the Report Option and select Display as Consolidation Wise,Report View - Item Order Wise,Item Order - Group + Item.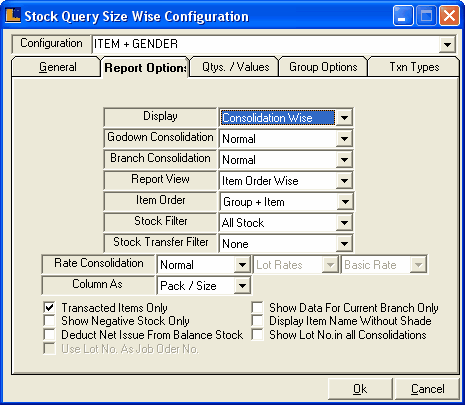 Click the Group Options and select Explode Group Level 1.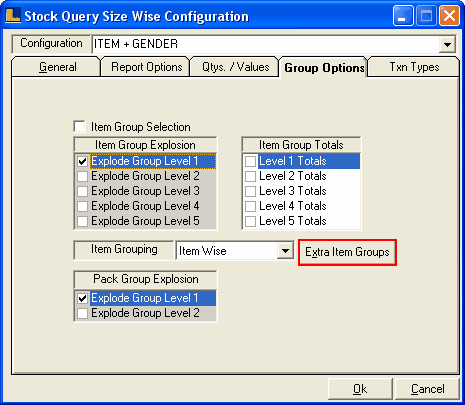 User can set the order of the Extra Item Groups.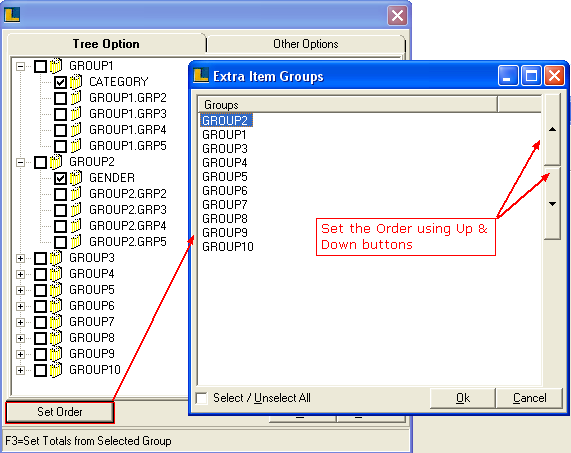 Click the Txn options and select Txn Type as Closing Stock.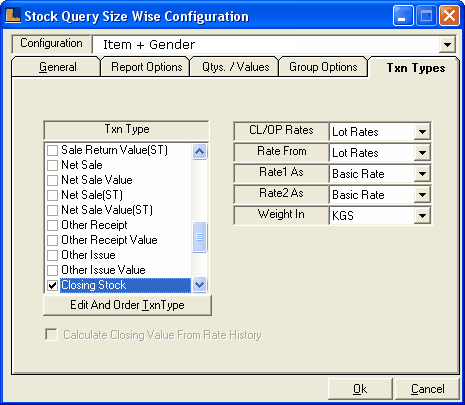 Click on the "Print Columns" option for the selection of required columns in report.
Select the required options from the required columns field and click on OK button
Click on Yes to save the changes or for selecting required columns
Click the Create button or press F2 to view the report.