Item Wise Sale Register
Item Wise Sales Register : Follow the under mentioned steps : -
| | |
| --- | --- |
| • | Select the Report / Queries option from the Logic Enterprise main window. |
| | |
| --- | --- |
| • | Select the Sale Report and then select the Sale Register Detailed from the sub menu. |
| | |
| --- | --- |
| • | Sale Register Detailed window appears. |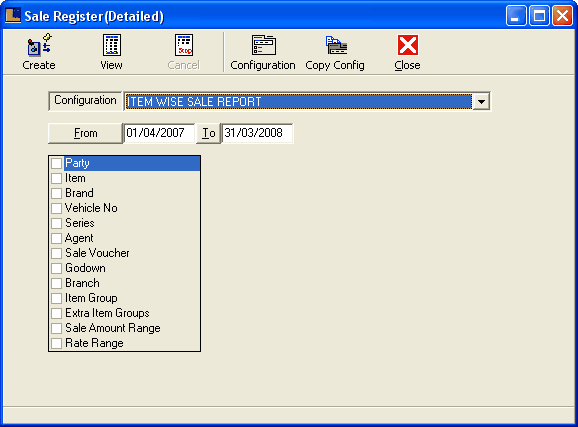 In order to create the report follow the steps :-
| | |
| --- | --- |
| 1. | First name the configuration as Item Wise Sale Report. |
| | |
| --- | --- |
| 2. | Then press enter and go to Report Options – |
| | |
| --- | --- |
| 3. | Report type -  Normal, Report consolidation – consolidated |
| | |
| --- | --- |
| 4. | Report Type - sale only, order by – item wise consolidated, item order – item name only |
| | |
| --- | --- |
| 5. | Rate – as basic or sale or MRP etc. agent filter as item wise. |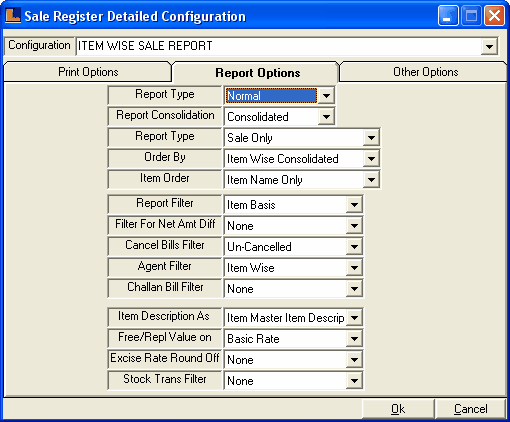 | | |
| --- | --- |
| 7. | Select the mode as item wise and Rate as basic or sale. |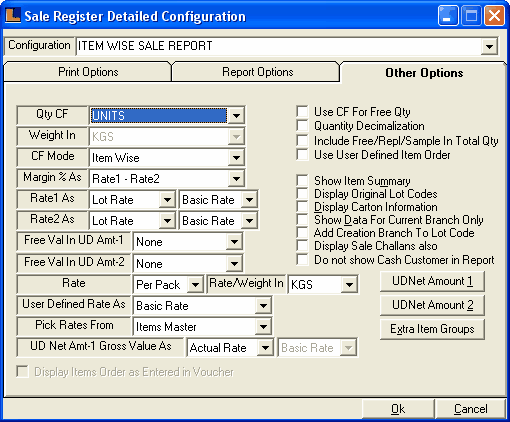 Click on the "Print Columns" option for the selection of required columns in report.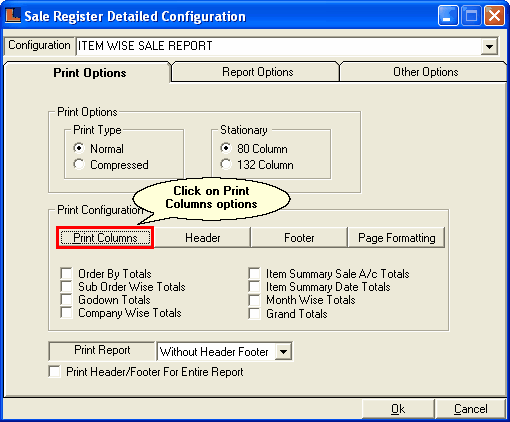 Following window appears, Select the required options from the required columns field and click on OK button.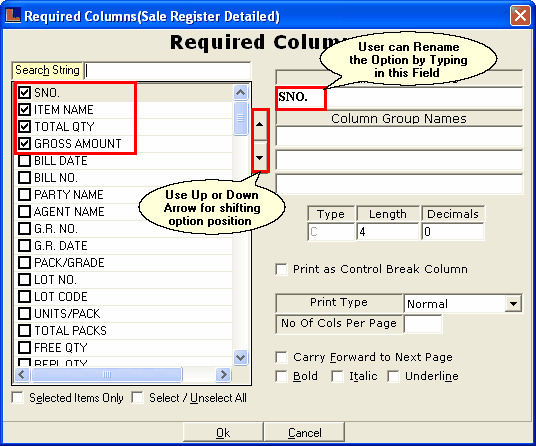 Click on Yes to save the changes or for selecting required columns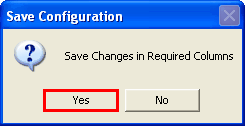 Click the Create button or press F2 to view the report.This will view the details regarding Item wise Sale quantities and Value.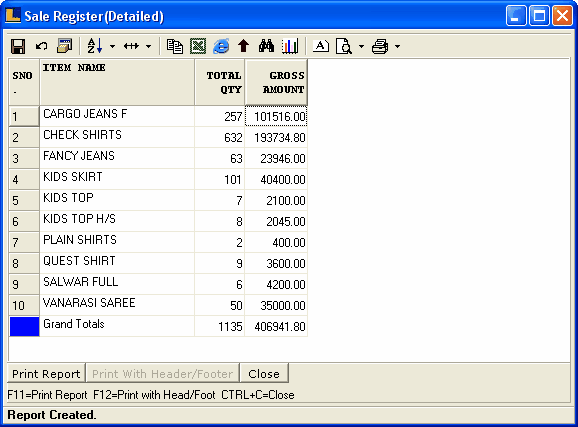 Copyright © 2011, LOGIC ERP Solutions Pvt. Ltd.