Job Order : Job order is a first stage of production.It is prepared by production department.Job order can be created against sale order for a particular order.Follow the under mentioned steps :-
Select the Job Order from production menu as shown in figure.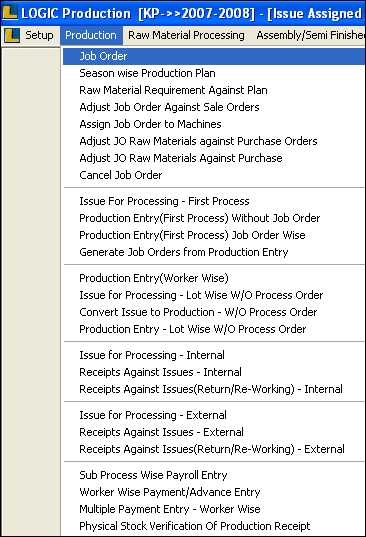 Job Order window appears.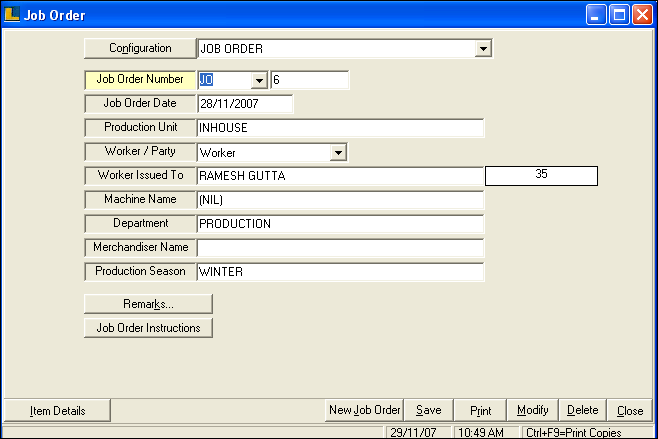 In the Job Order you can check the availability of Raw Material required to complete the Job Order.If Raw Material is not available purchase order can be raised and link to the Job Order.
When we enter the item and its quantity we can check the availability of Raw Material is there or not.Which can be identified with different colors like -
Green -  indicates that the RM is available.
Red - RM not available.
Yellow - Partial RM available.
Blue : RM not specified.
Click on save button or press Alt+S.