Job Order Wise RM Consumed : This report displays how much Raw Material Assigned for a particular Job Order.
Select the Job Order Wise Raw Material Assigned option from the Reports/Queries menu as shown below :  
Job Order Wise Raw Material Assigned window appears.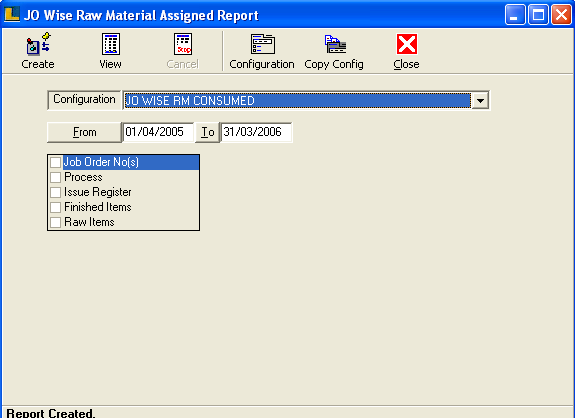 Click the Configuration button or press F5 to define the configuration for report.
Select the report order as Lot Wise,Report Type - Job Order + Issue.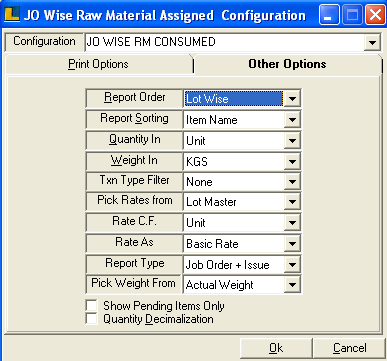 Click on Create button or press F2 to view the report.
Following report give detail about the Job Order,Item & subsequent assigned,issue and consumed quantity.