Job Order Wise RM Requirement
Job Order Wise RM Requirement : This report displays how much Raw Material Consumed for a particular Job Order.
Select the Job Order Wise Raw Material Consumed option from the Reports/Queries menu as shown below :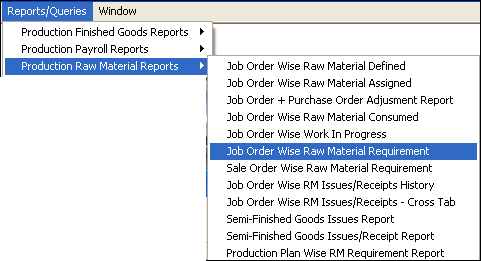 Job Order wise RM Required window appears.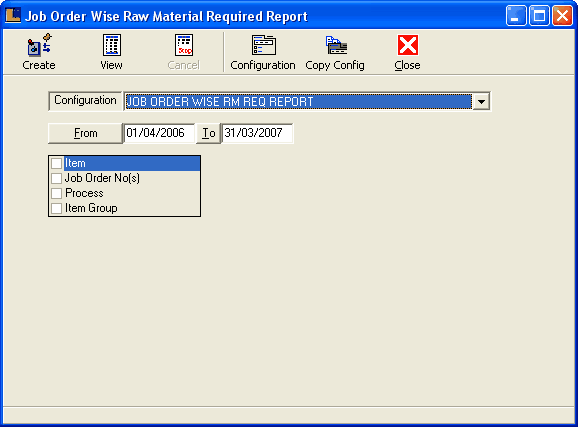 Click the Configuration button or press F5 to define the configuration for report.
Click the Other Options and select Report Consolidation as Job Order+Process+Item Details.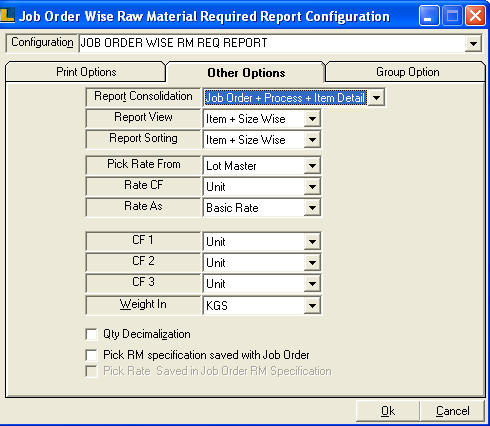 Click the Create button or press F2 to create the report.This provides the details regarding which job order how much RM required to complete a job.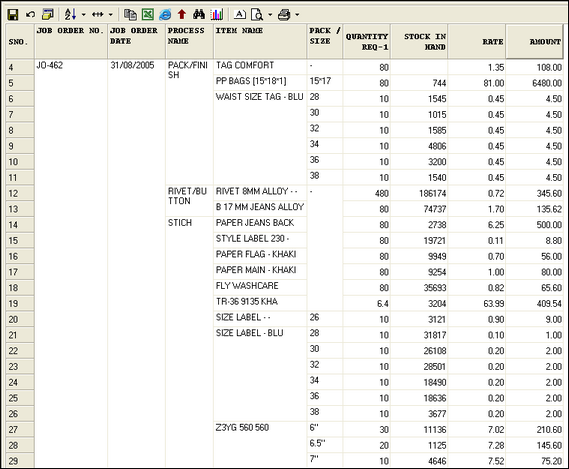 Copyright © 2011, LOGIC ERP Solutions Pvt. Ltd.