Ledger
Ledger : A group of accounts is known as Ledger.It is a main book of accounts like assets,liabilities,revenue and expenses.
To generate Ledger Report,select the option as shown in the figure.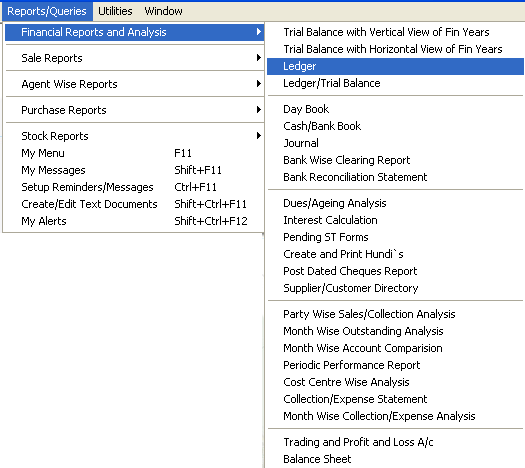 Ledger window appears.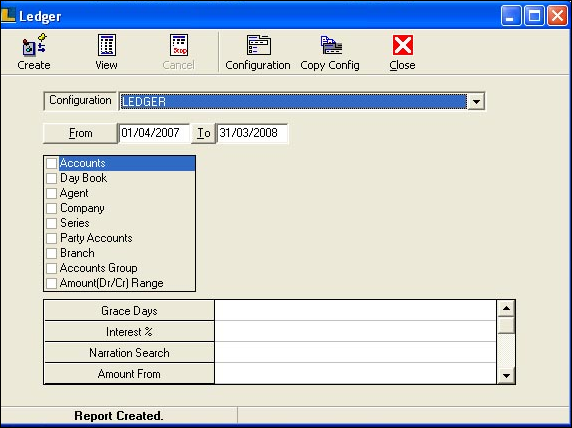 Click the Create button or press F2 to view the details about the transacted accounts.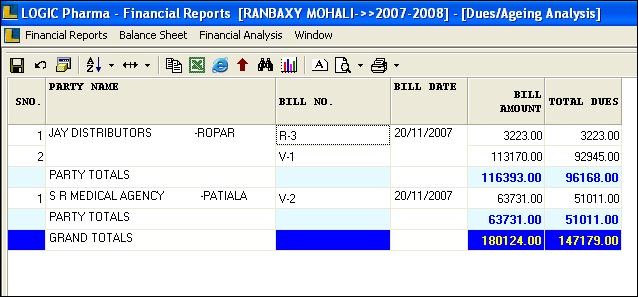 Copyright © 2011, LOGIC ERP Solutions Pvt. Ltd.