Pending Job Order Report : It provides the details about the pending Job Orders.
Select the Pending Job Order Report option from the Reports/Queries menu as shown below :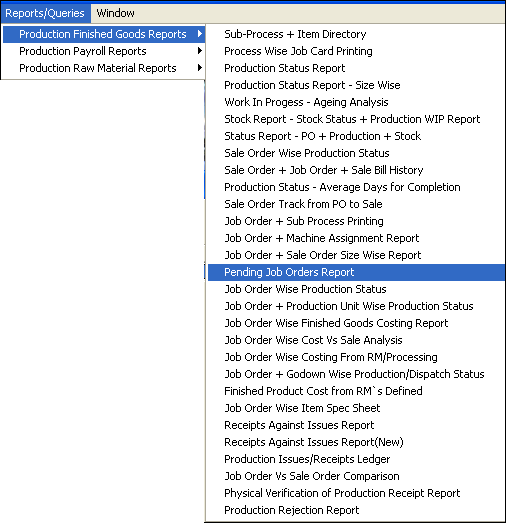 Pending Job Orders Report window appears.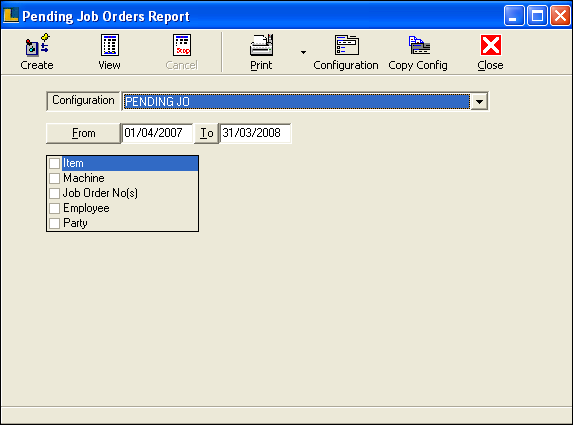 Click the Configuration button or press F5 to define the configuration for report.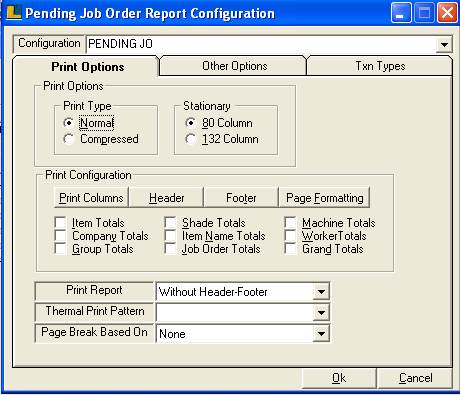 By clicking Other Options select the Report Order,Report Consolidation & Report Sorting.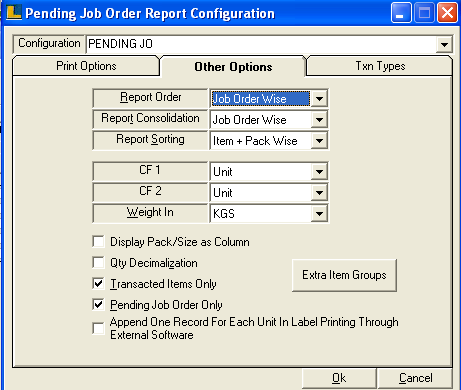 By clicking on Txn Types options select the option which you want to view in the report.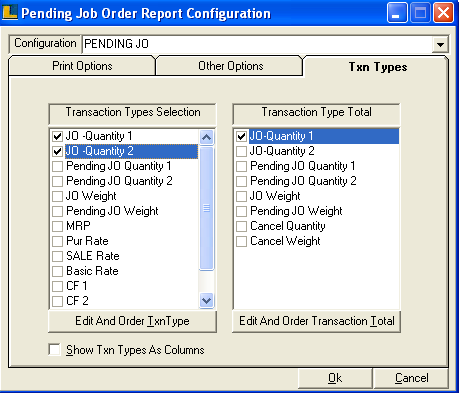 Click on Create button or press F2 to view the report.