Receipts Against Issues - Internal
Receipts Against Issues - Internal : Here we receive the goods from a particular stage or process i.e. for cutting stage the goods which are issued receipts will be taken here whether it is consumed,return or wasted.Follow the under mentioned steps :-
Select the Receipts Against Issues - Internal from production menu as shown in figure.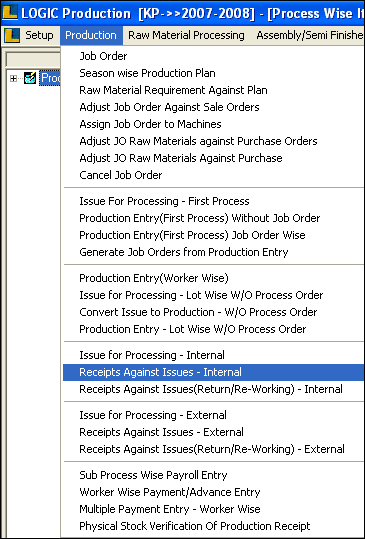 Here we select the particular process and click on the Item Details.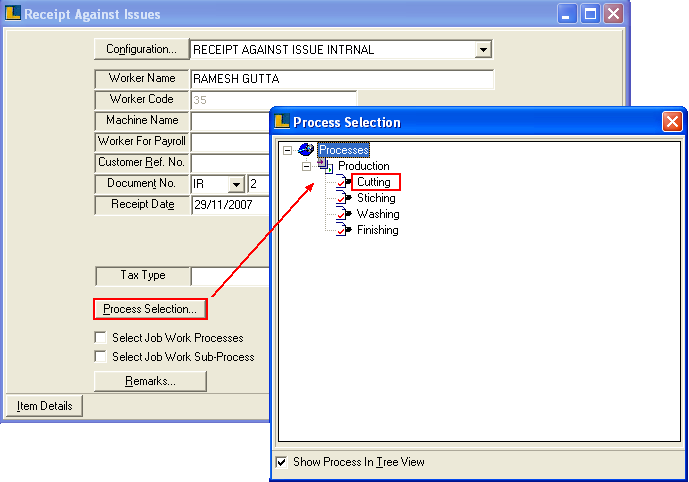 Following Issues window will appears where by clicking Add Issues displays the all item details.
By Select All items then click on Transfer Issues in Receipts.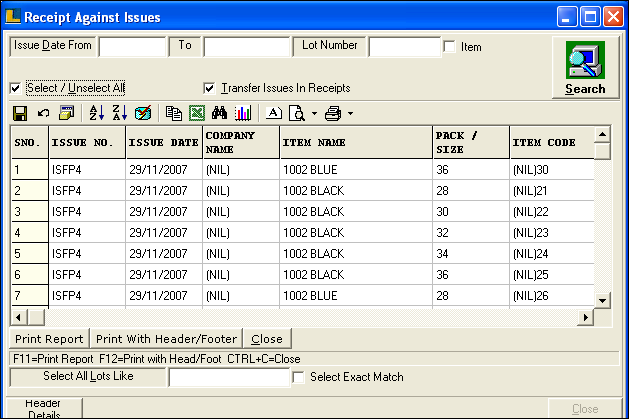 Now click on Receipt details which will give the all details of transferred items and click on Save button.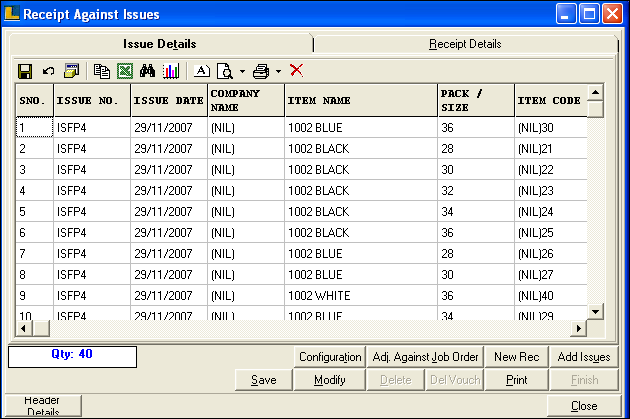 Copyright © 2011, LOGIC ERP Solutions Pvt. Ltd.