Trading and P/ L Account
Trading and P/L Account : Describing the trading performance of the business over the accounting period.
Select the option as shown in the figure.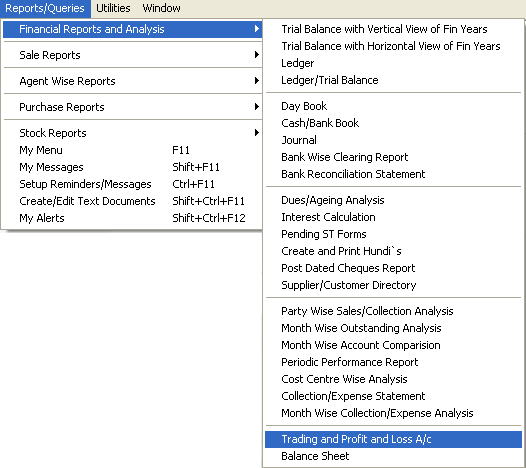 Trading and P/L A/c window appears.Enter the details.To view individual account select either Trading or P/L account.Click on Next button.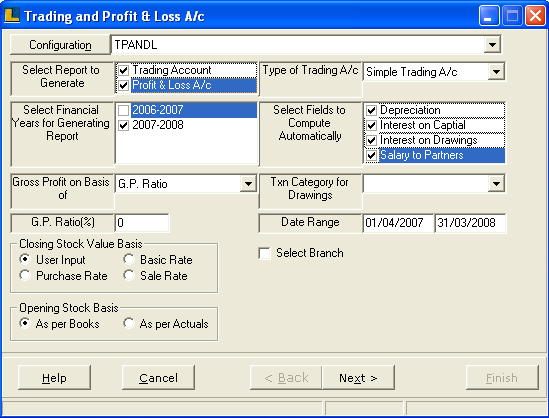 Enter the Closing Stock value and click on create Report button to view the report.The report can be viewed in Tree and Tabular form.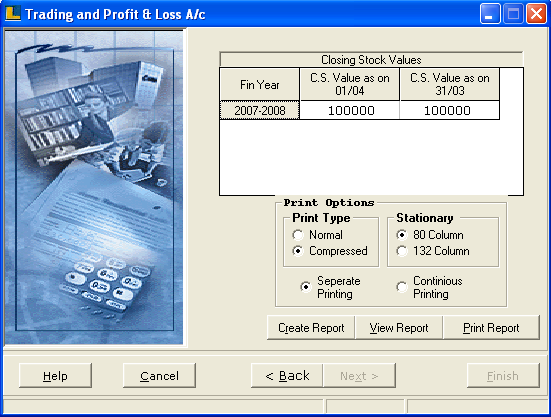 It is the tabular format where you can see the details under the Trading and P/L account.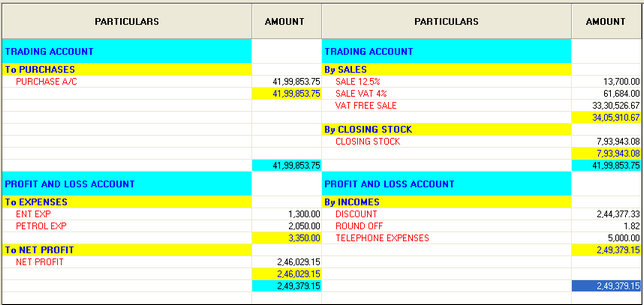 Copyright © 2011, LOGIC ERP Solutions Pvt. Ltd.