Wash Pending Report
Wash Pending Report : Select the configuration as Wash Pend Report from the Production Status Report window.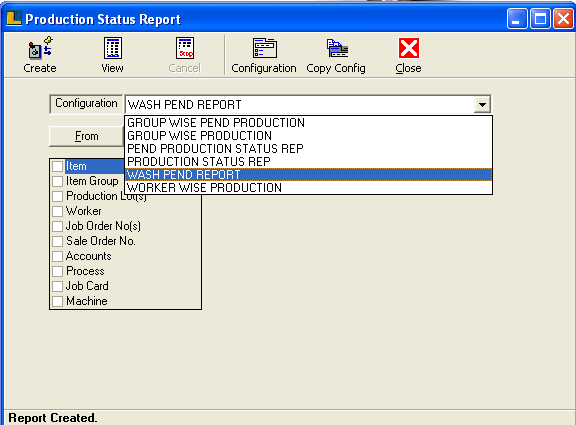 Click the Configuration button or press F5 to define the configuration for report.
Click the Other Options and  select  Report Type as Normal,Report Consolidation as Lot Wise,Item Consolidation as Item Order By.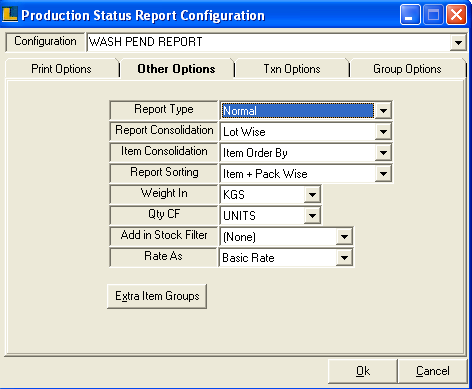 Click the Txn Options and select Qty from Txn Types.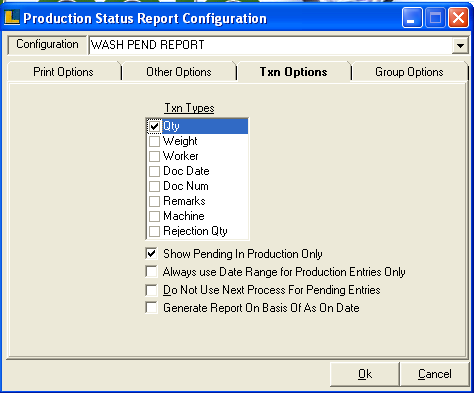 Click on Create button or press F2 to view the report.Here it views the details of pending quantity of a particular process like Washing.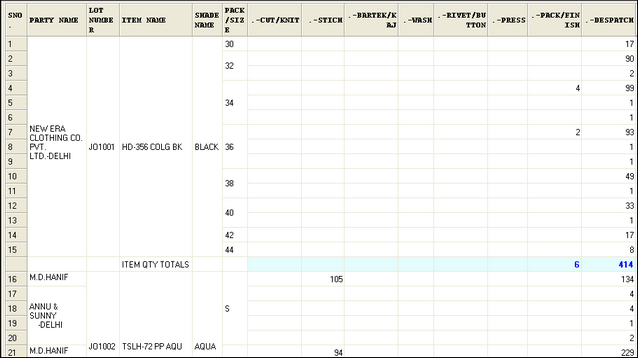 Copyright © 2011, LOGIC ERP Solutions Pvt. Ltd.