You can allocate CGST/ SGST or IGST tax on a group.

Click on Setup Group Wise Taxes- Grid Mode.

It is suggested to implement tax group wise to make calculations easier.

Below are the changes in this form as per GST.

Click on the Select Group box and select groups.

Click on the Tax Region and select Tax Regions.

Press Refresh button.

Group wise tax allocation is done. You can change it by pressing space bar.

Click on the Save button.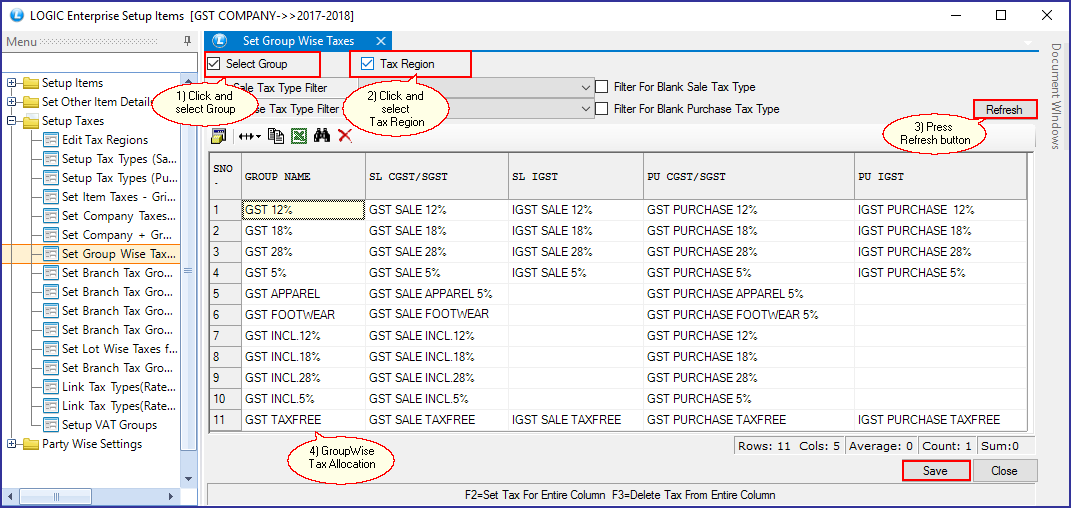 Fig 1. Setup Group Wise Tax