CRM (Loyalty Management)
Managing, defining and describing all aspects of interactions with your customers is what constitutes CRM (Customer Relationship Management).Customers become highest priority to a business and need flexible systems to manage company-customers transactions in a more profitable manner.
Logic Enterprise provides an interactive CRM hub to offer you a 360°customer's view across all channels. Smart computing technologies and custom integration ensures hi-speed connectivity across operating departments, to generate most optimized reports/results to support CRM. Secured Profile-encrypted access to single database assists administrative users, sales people to leverage on comprehensive IT tools to understand their customers well, match their needs with product plans and offerings, know their buying pattern and intent, remind customers of service requirements, and to pitch best promotional offers as per customer liking, for improved service delivery and overall customer satisfaction.
Engage customers with personalized, differentiated experiences across all channels, Tap into complete, real-time customer insights including social media sentiment, target right offer to the right customer, at the right time, take advantage of predictive capabilities, mobile capabilities, manage pre-sales activities, evaluate sale and service successes to streamline your business processes with efficient CRM functionalities offered by Logic.
It also offers an effective customer complaint management tool to boost relations with customers including repairs processing and document management.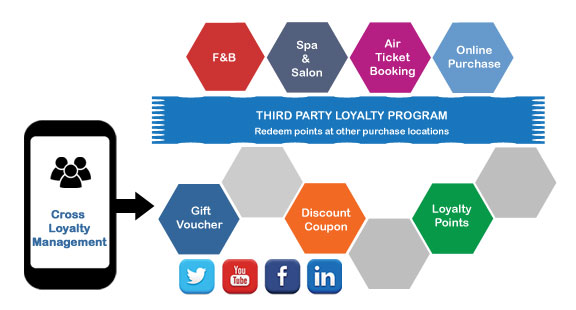 Customer Loyalty
Customer loyalty is something that has to be given due care to maintain healthy relations with customers. It is well known that loyal customers form only 20% of the total customer base and account for 50% of the overall sales. Therefore running effective promotional programs and rewarding customers with best value-prepositions for their loyalty is always an on-going opportunity.
Logic ERP, Customer loyalty module helps you to ascertain specific needs of your clients, categorizing consumers as per their buying behavior, analyzing feedback to implement changes in product and service design, offering customer specific rewards,and taking loyalty construct to measurable terms so as to analyze performance and failures successfully.
Functionalities to Customer Loyalty:
Deliver targeted loyalty programs with personalized rewards.
Dynamic pricing.
Facilitating multichannel loyalty programs.
Capturing customer buying behavior.
Redemption of loyalty rewards