Inventory & BOM Management
Inventory is the actual value that is traded in any business.Businesses operate to buy, stock, process,and assemble inventories; and to warehouse final products, to sell them to generate revenues.Giving much care to inventory management, to reduce inventory costs becomes crucial to the increased profitability for a business.Manufacturers who deal with substantial number of shipments from their distribution facility, likely considered adapting automated technologies to their warehouse and shipping functions to increase profit margins with efficient management controls.
Logic ERP resolves issues to effective Inventory Management and offers a complete suite for businesses of all sizes. The software solution is specifically aimed to minimize inventory costs and boost market shares. Offering a mobile communication platform enables real time access to available inventory, inventory in transit, inventory and assortment analysis,co-ordinates work force, so you can robustly manage your distribution process to elevate profit margins.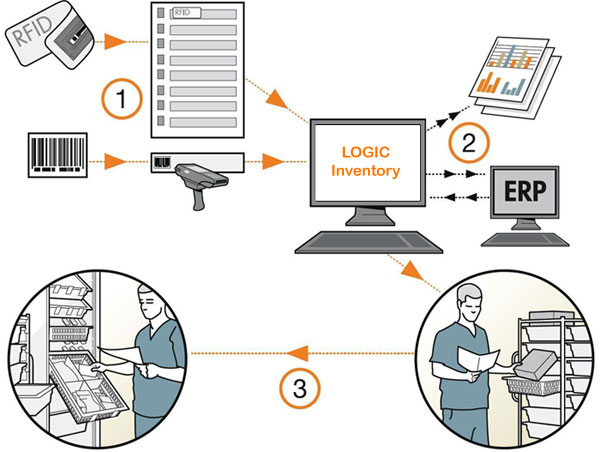 Custom modules to access Bills of Materials provide deep insights to raw material mix, cost of ingredients, cost of final products, product assembly, ascertain inventory levels, economic order quantities to facilitate an uninterrupted flow of processes at manufacturing floors, distribution center and selling points. Integration with Financial accounting, supply chain modules offers access to business reports to support strategic decision making for higher profitability.