Supply Chain Management
Managing logistics and supply chain to deliver cost efficient and timely services is important to the success of a business. Extensive networks for global marketplace, handling huge shipments on tight schedules, require innovative strategies at different planes to execute operations in desired manner.
Logic ERP for Logistics and supply chain management makes your business functional round the clock, with functionalities to influence operations at organizational level to boost management controls. Rich features help you to meet shipping requirements, optimize physical flow of materials, track inventory and articles, schedule purchase cycles, etc. Number of planning and analyzing modules provide powerful forecasting functionalities to streamline logistics execution processes. Indicators like client specifications, break of stock, date of delivery, and changes in production line, provide the flexibility to adhere to changing market conditions and customer needs. Smart features like self-service requisitioning, business reporting and invoicing, returns and refurbishment processing, warehousing and order processing, article movement tracking, provides dynamic controls to manage business activities.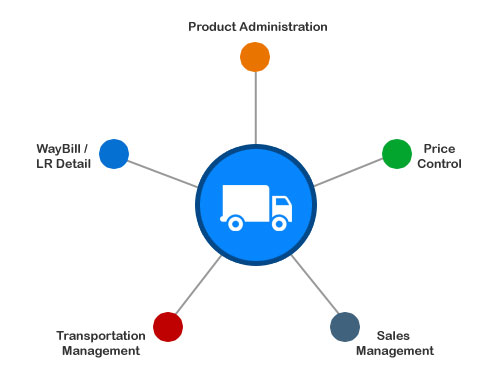 However, handling and processing of sales orders and purchase orders take different approaches but require single integrated platform to have easy communications and data access with every concerned business entities and departments. Errors in order taking, order generation and order processing can cause huge loses which are necessary to be avoided.
Logic Enterprise is specifically designed to automate order processing, right from converting quotes to orders, to scheduling shipments, invoicing, and making financial settlements. Advanced reporting and communication functions brings real-time visibility to every business transaction, leading better collaboration between related entities with an aim to decrease costs of ordering, reduce receivables and outstanding and accelerate financial collection cycles.