Payroll
Employees are the most strongest and competitive asset to a business. Managing employees and motivating them by offering best remuneration and compensation,is crucial to hold their interest for success of the business. Large businesses with wide spread networks and huge HR structures strive aligning human resources with business objectives, to achieve optimal return on employee investment (ROEI).
Logic Enterprise assists HR managers to cost effectively plan and manage human resource along business functions. It offers one consistent platform to take care of all requirements of human resource management. Providing high accessibility to business information from pre-defined multi-access points through Web, Remote desktop applications or FTP technologies, it simplifies tasks, reduces paper work, optimize analytical reports, and offers dynamic controls for efficient Human resource management.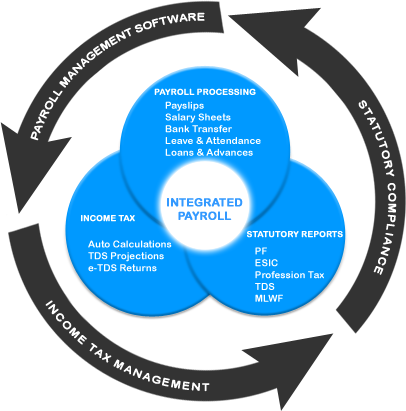 Payroll processing is backbone to Human resource management. Logic Enterprise brings mapped software solutions to manage most complex payroll processing. Integration with finance modules provides updated information for payroll administration considering approved budgets, financial constraints, and general employee information. Other custom modules cater to pay roll accounting like tax calculations, salary computation, provident and gratuity, incentives and rewards calculation etc. Also it offers features to maintain employee records with reference to employment laws, overtime records, MIS reports etc.