Production
Logic Enterprise is a tailor-made software solution, designed to enhance innovation and automation of manufacturing processes for increased operational performance. Offering intelligent linking between different modules,it integrates business information on a unified platform, automating back office functions for effective business process management.
Logic Enterprise and Production
Logic Enterprise brings advanced reporting and communication tools, and offer better visibility over business processes to help managers take smart strategic decisions. Managing and controlling a production process largely depends upon the nature of manufacturing process.
A production process is usually initiated by planning and scheduling department, after translating sales order, assemble to order, engineer to order or made to stock order. Estimating Bill of Materials (BOM), budget, and MRP of materials required, it directs purchase department to raise a purchase voucher at supplier's end. Also, a job order is created specifying process route, work force requisitions, production capacity, production lead time, and is acknowledged to respective work units where production is started after confirming the job order.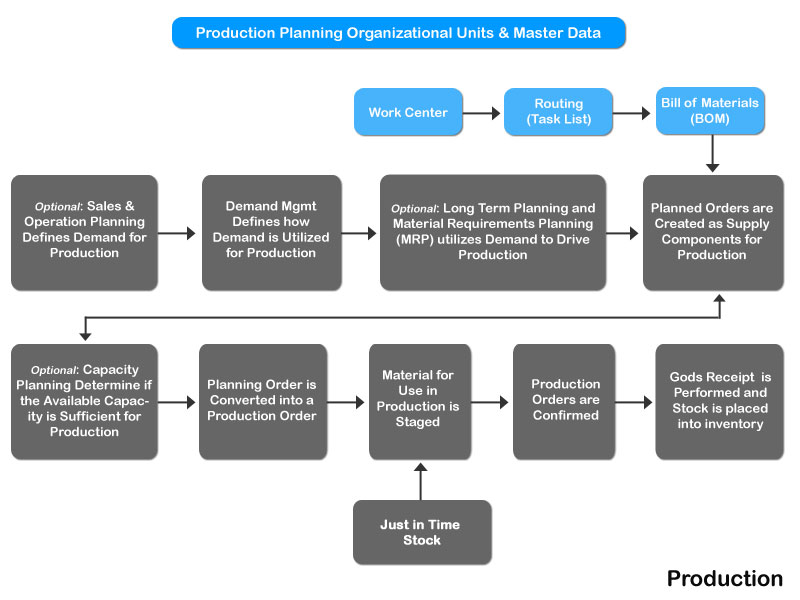 Therefore, producing a product involves real-time interaction with various departments like planning and scheduling department, purchase department, sales department, warehousing and inventory department, accounts and finance department etc. A strategic decision to start, or to alter a production process can arise at any time at any department, which may require immediate execution across the business channel.
So avail the opportunity and curb inefficiencies in your production processes, decrease overall costs of production with integrated management controls and functionalities offered by Logic Enterprise ERP for production processes.