Promotion & Campaign Management
Retaining and rewarding customers to hold their loyalty is the biggest challenge for marketers today when numbers of competitors are offering similar product and services at highly competitive prices. Also studying and analyzing market potentials and upcoming opportunities to dynamically design and run effective promotions and marketing campaigns that increases customer engagement, encourages repeat store visits and boosts overall profitability is much a complex process, testing diligence of the marketers.
Logic enterprise brings a web-based or aremote desktop promotion and campaign management solutions that offers smart functionalities to effectively design and execute robust, scalable marketing and promotion campaigns with the changing customer trends. It enables retailers to reward their customers as per their specific tastes and loyalty levels to ensure long-term retention and shopper satisfaction via highly targeted offerings.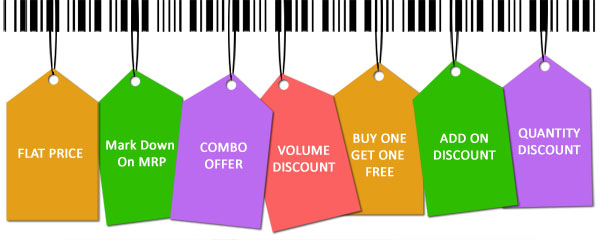 Custom features like segmenting customer and prospect base, creating and trackingtargeted marketing campaigns based on customer demographics, purchase trends, support histories, and real-time ROI and performance reports on personalized dashboards, offers dynamic controls to manage marketing campaigns.