Issue Assigned Raw Material - Internal : In this we have to calculate & issue RM against the issue for processing first process.Follow the under mentioned steps :-
Select the Issue For Processing - First Process from Raw Material Processing menu as shown in figure.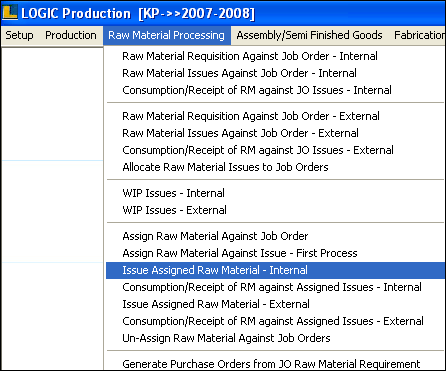 Enter the configuration & select Issue to which Party or Worker it has been issued.Now we have to select the Job Order and Issue.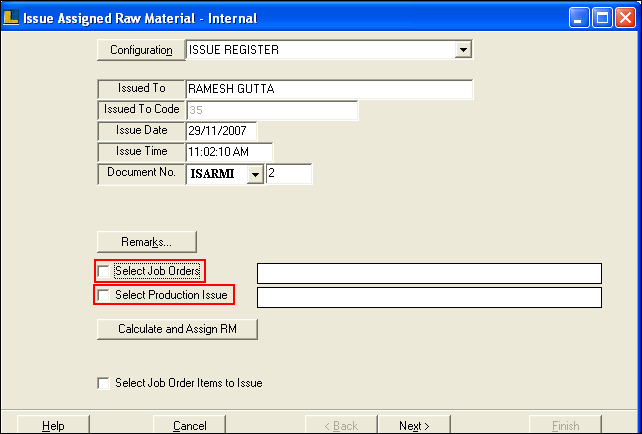 We calculate the estimated consumption of the raw material by clicking on " Calculate the RM Assigned".Following window appears click on Refresh to view the details Select All which turns S.No. column into Yellow color.Click on Save button or press Alt+S.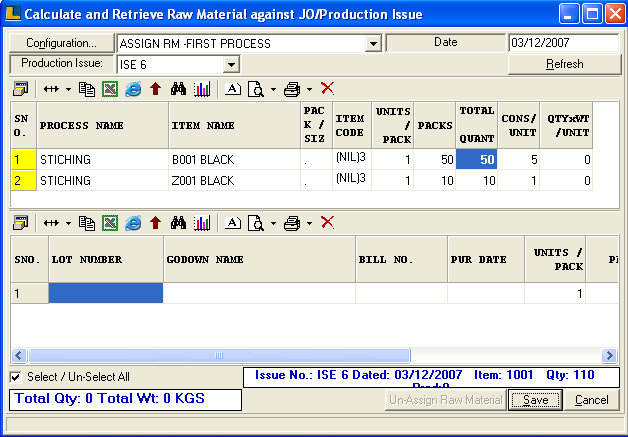 Select the option " Select Job Order Items To Issue ".Following window appears to select the job order.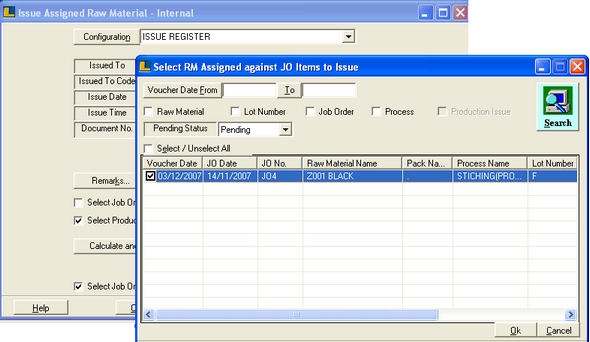 Following window provides the details regarding Assigned Raw Material.Click on Save button or press Alt+S.