Issue Only (New)
Issue Only New : Select the Receipts Against Issue Report (New) option from the Reports/Queries menu as shown below :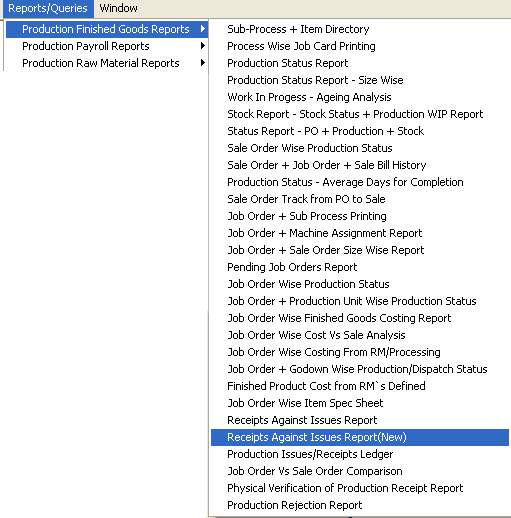 Receipts Against Issues Report window appears.
Click the Report Options and Generate Report For as Issues Only.For consolidation of report select the fields as per the requirements.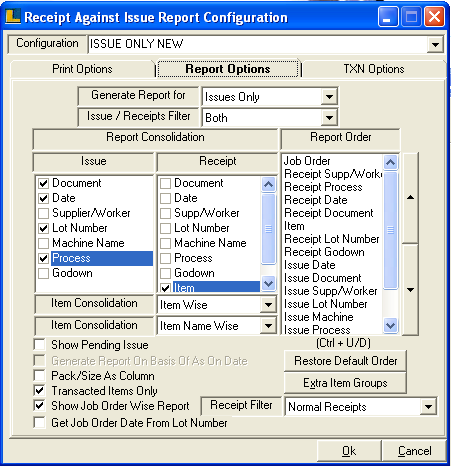 Click on Create button or press F2 to view the report.This report view the only issue against the job order.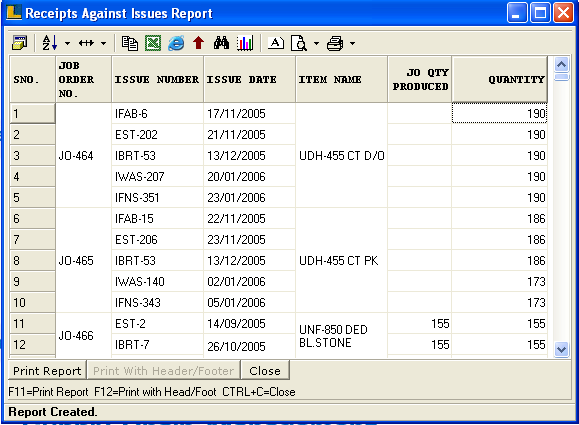 Copyright © 2011, LOGIC ERP Solutions Pvt. Ltd.