Receipts Against Issue Report : This reports provides the details regarding receipt RM against the Issue RM.
Select the Receipts Against Issue Report option from the Reports/Queries menu as shown below :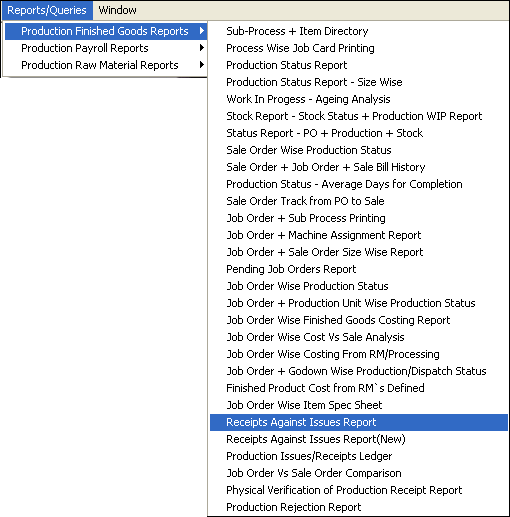 Receipts Against Issue Report window appears.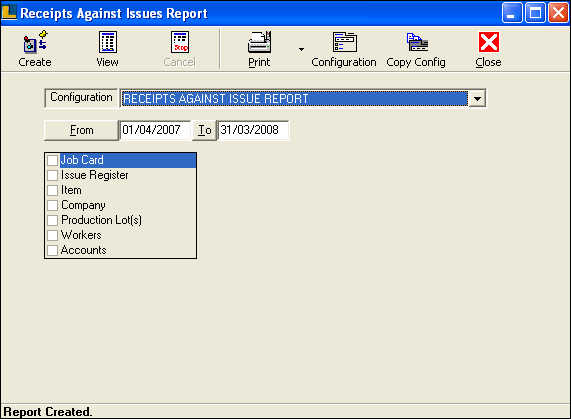 Click the Configuration button or press F5 to define the configuration for report.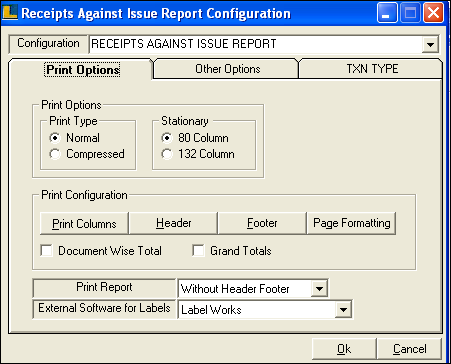 Click on Other Options and select Generate Report For as Issues and Receipts.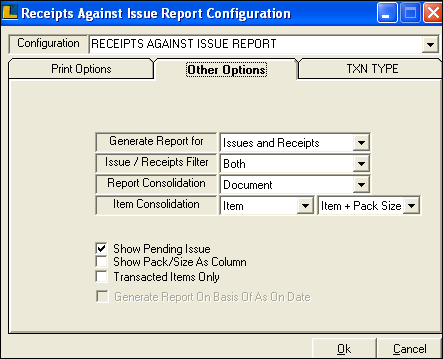 By clicking on Txn Type Options select the option which you want to view in the report.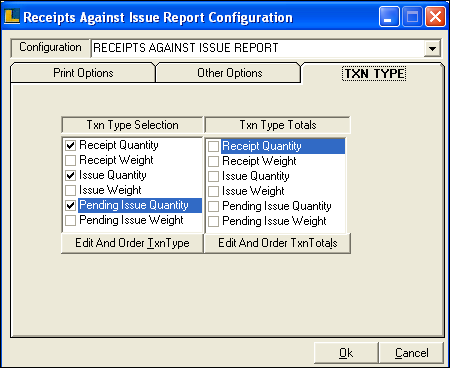 Click on Create button or press F2 to view the report.This provides details regarding receipts against issues.