Sale Order Linking with Sale Bill : Select the Sale Order as shown in the figure.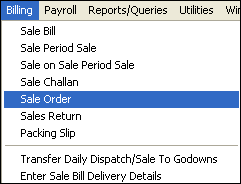 Sale Order window appears.Enter the Header Details.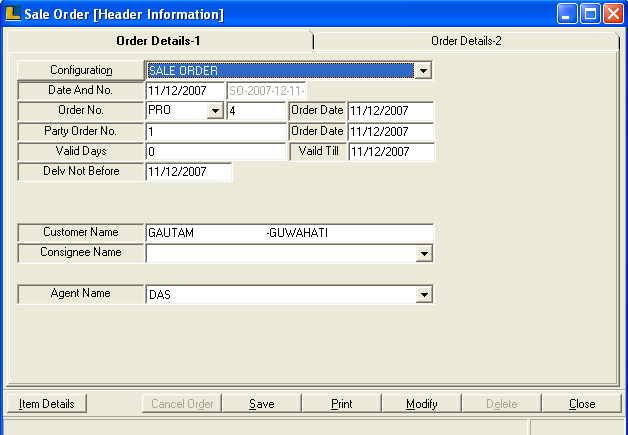 Enter the Item Details.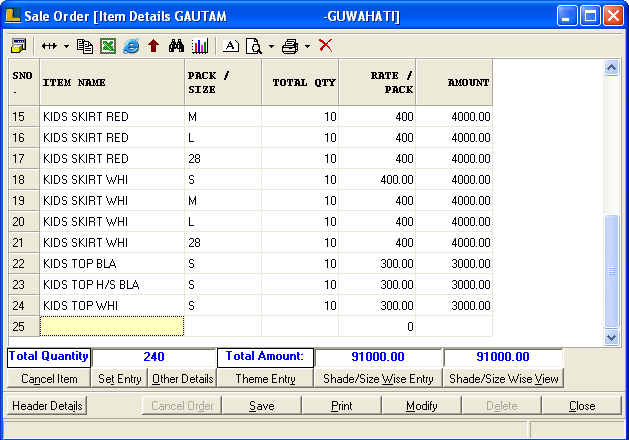 Select the option of Reserve Stock against SO- Size Wise as shown in the figure.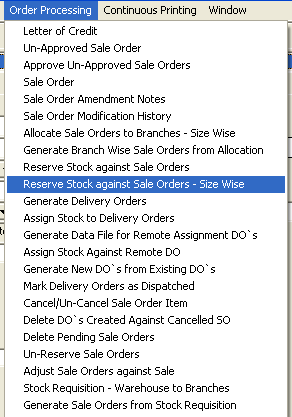 Reserve Stock against SO - Size Wise window appears.Following Items viewed as given in the SO.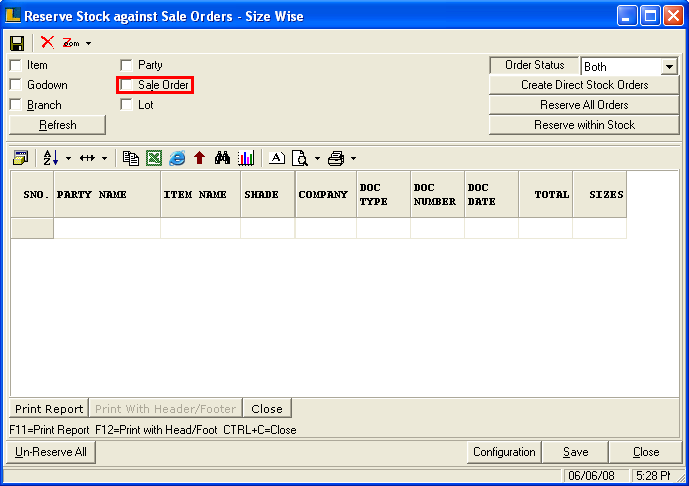 Select the Pending Sale Order Report as shown below.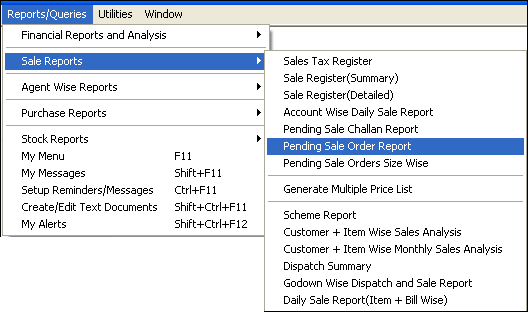 Select the Configuration as Pending Sale Order Report.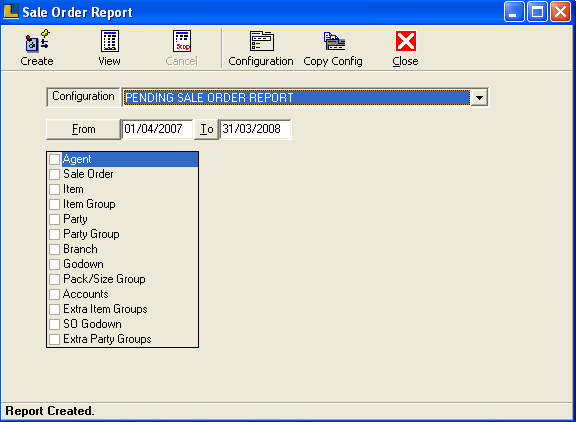 Click the create button or press F2 to view the report.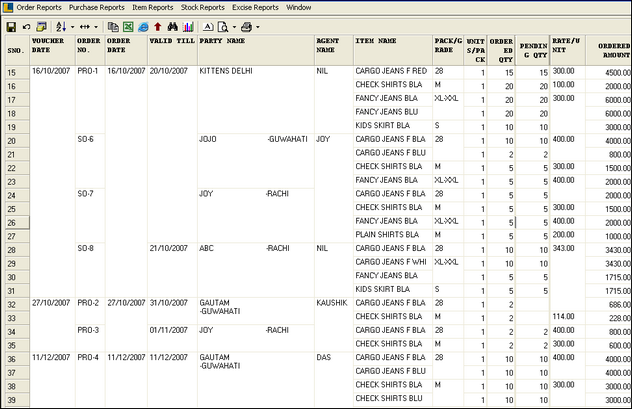 Now generate Delivery Order against the Sale Order by selecting Generate Delivery Order option.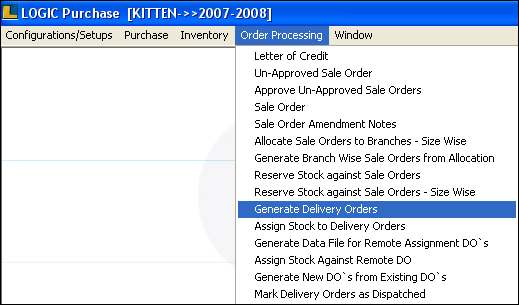 Delivery Order window appears.Select the order prefix.Select the Sale Order Selection option.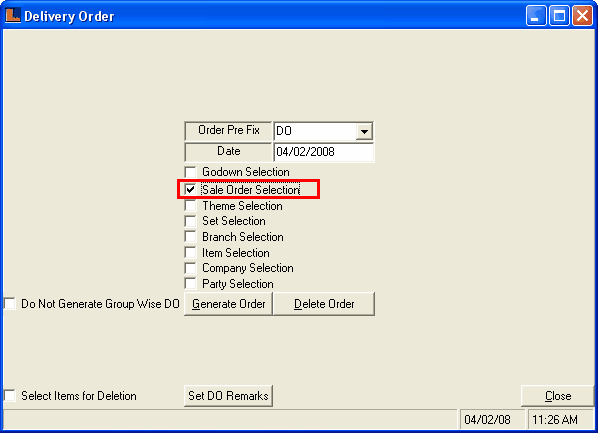 Following Sale Order Search window appears click the Search button and select the required Sale Orders and click Ok.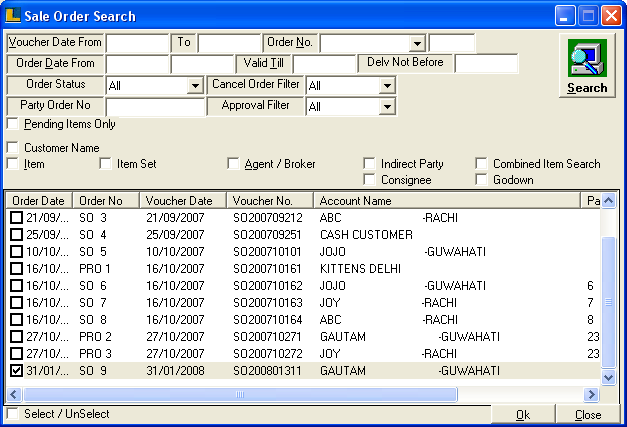 Now click on Generate Order button following window appears.Select All the Sale Orders and click on Save.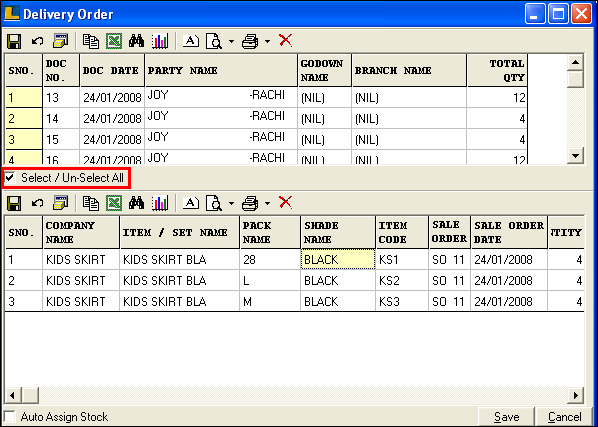 Now assign the stock to the delivery order.Select the option as shown in the figure.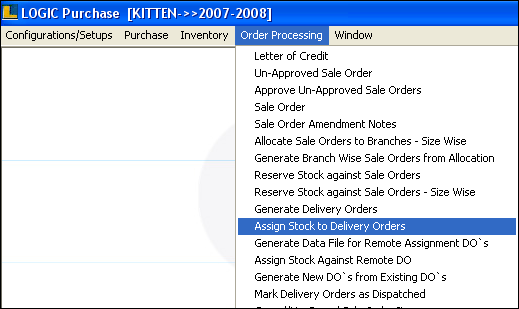 Select the Delivery orders by selecting the Delivery Order option from which Search Delivery Order window appears as given below.Now enter the Carton Code and Packing Box No. and click on Auto Assign Stock button.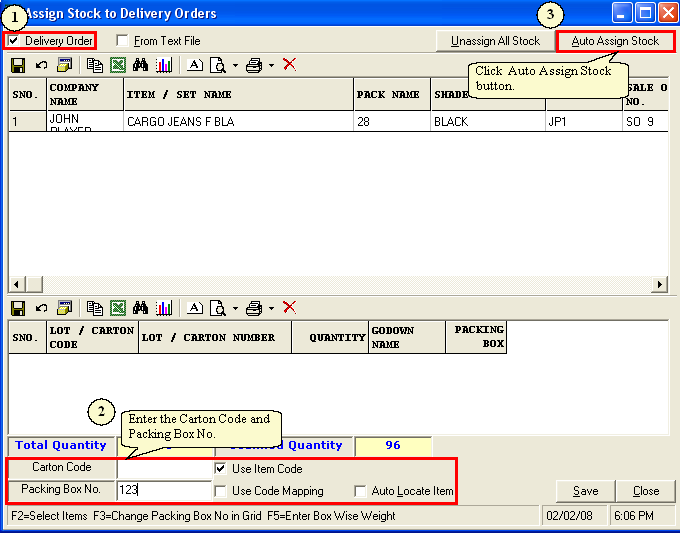 Note : User can select single Delivery Order at a time.
Delivery Order Search window.
Now create the sale bill where user can retrieve the delivery order directly and click on Save button.