Scheme Report : Select the Scheme Campaign Wise Sale Analysis option from the list.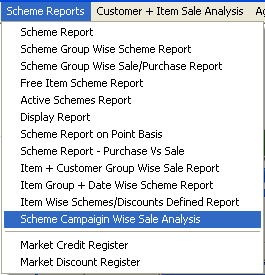 Scheme Campaign Wise Sale Analysis window appears.Either select the configuration name from the list or define the configuration.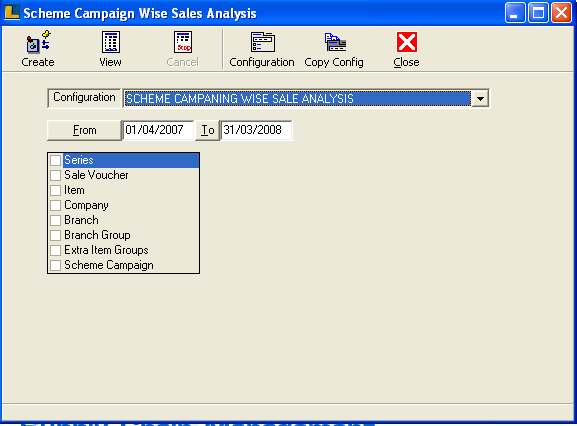 In order to define the configuration click the Configuration button or press F5.Following window appears,enter the configuration name.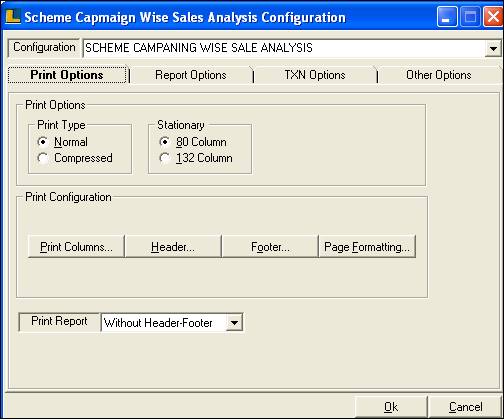 Click the Report Options and select the Report Consolidation as what user want to view.Select the Scheme Campaign to view scheme details similarly Items to view the items on which schemes are implemented.Report Totals can be selected as Grand Total or whatever user want to view the total.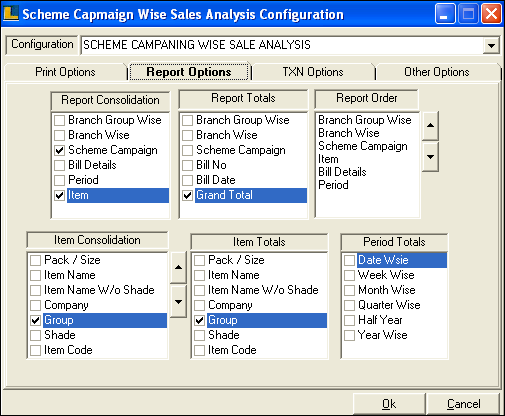 Click the Txn Option and select the options like Sale Qty,Net Amount which means on what basis report should be generated.Click Ok and Save.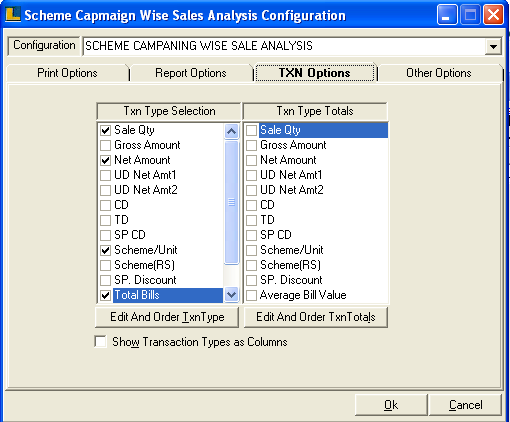 Click Create button or press F2 to view the report.
This report provides the details regarding which Bill,on what Item,which Scheme is implements and the final amount.