Select Gift Voucher : To display the gift vouchers in the grid click Refresh button.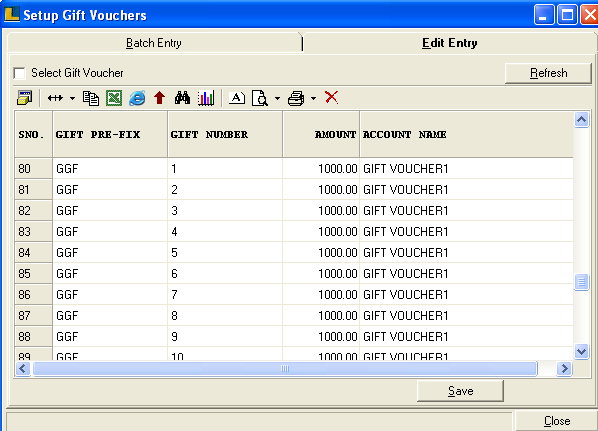 | | |
| --- | --- |
| • | After creating Gift Vouchers select the option Cash Receipts. |
Following Cash Receipts window appears.Enter the Header details and click on Next.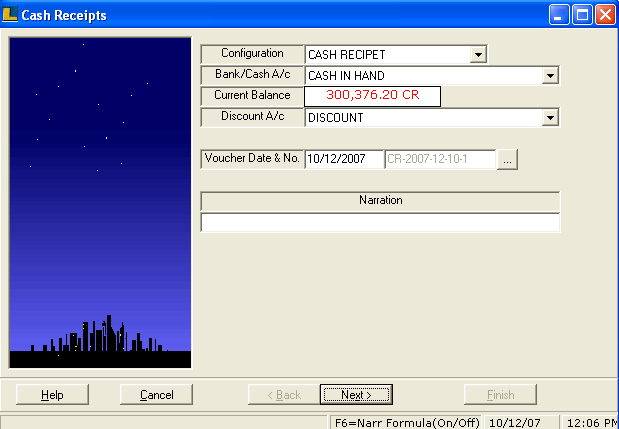 Enter the Amount of the Gift Voucher and press F3.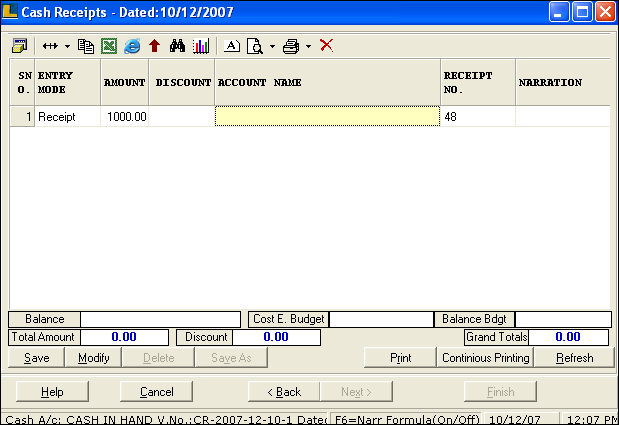 Following window appears after pressing F3.Select the particular Gift Voucher and click Ok.
Note : User can select only one Gift Voucher at a time.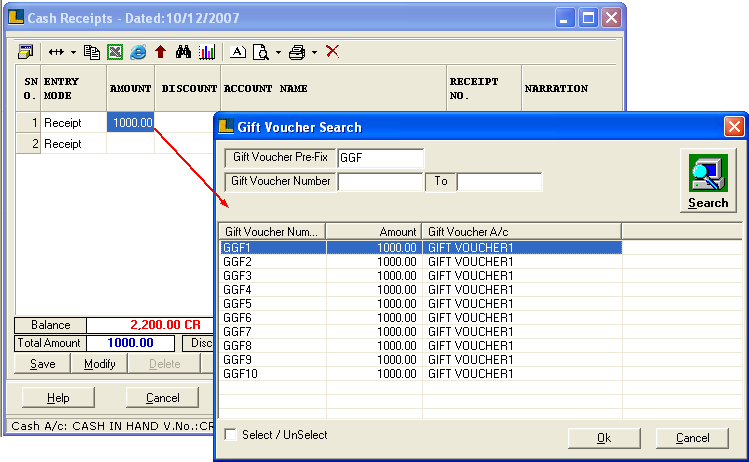 If account name is not selected then press space bar to select the Account Name .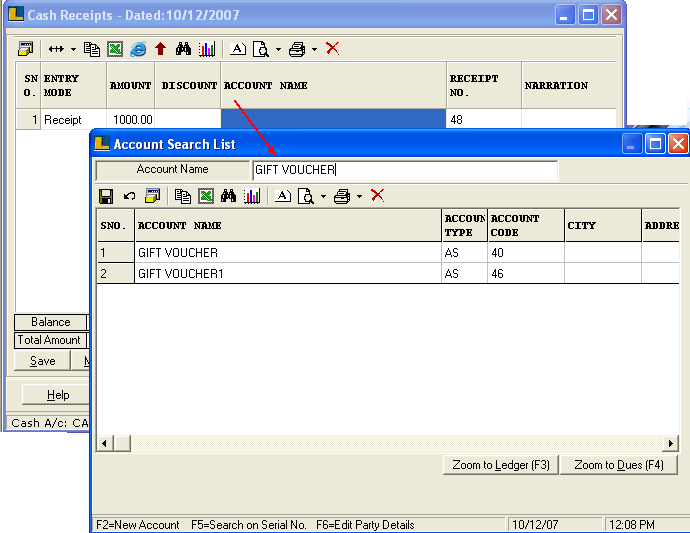 Pink color indicates that the Gift Voucher is allocated against the amount.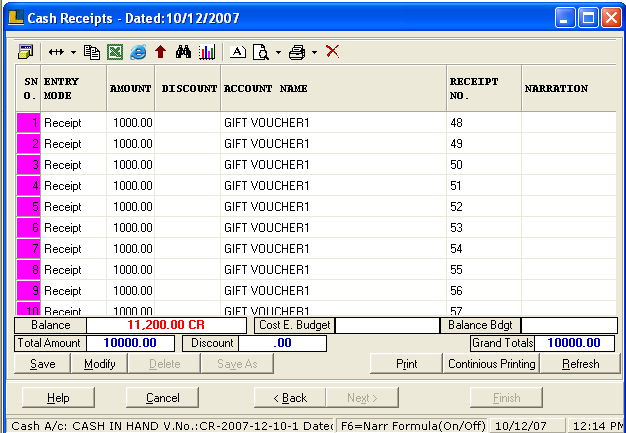 | | |
| --- | --- |
| • | Now select the Sale Bill option. |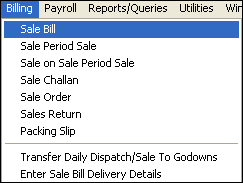 Enter the Header details in order to create a new bill.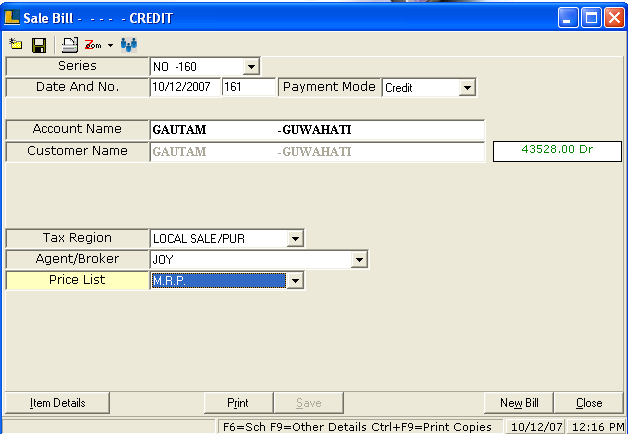 Enter the Item Details and press F3.
Following Multiple Payment Mode window appears.To select the Gift Voucher click on Gift Voucher button or press Alt+G.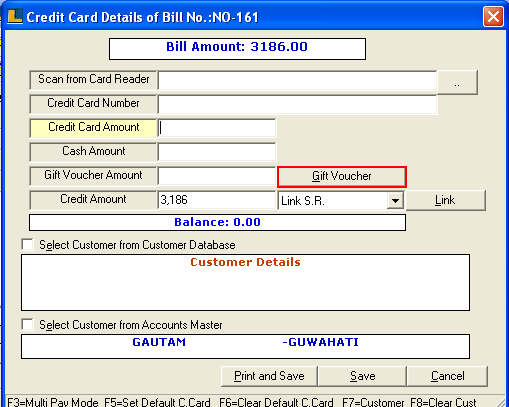 Select Gift Voucher as shown below.
Note : User can select multiple gift voucher.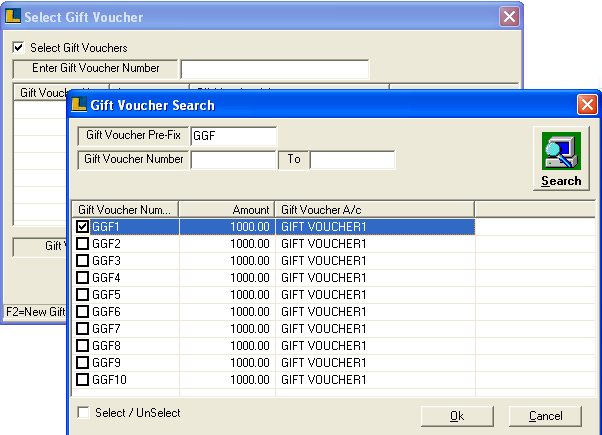 Selected Gift Vouchers will be displayed.Click Ok.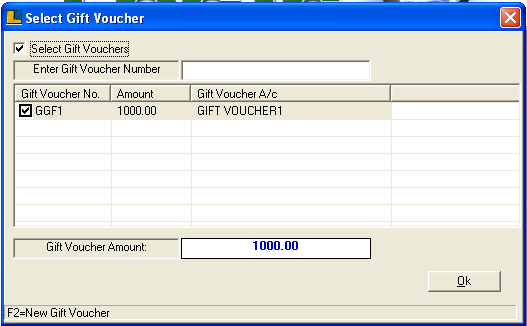 Following window give the details of the gift voucher amount and the payable amount.Click on Save.