Second Process - Stiching
Steps for Second Process of Production : In the production process we receive the Job Order worker wise then we put the Second Process for example on Stitching as per the JO.
After issuing for Second Process we calculate and assign the RM for the Process and against which receipts are collected.Further actual details seen under consumption /Receipt of RM against Assigned Issue that how much is consumed,returned and wasted.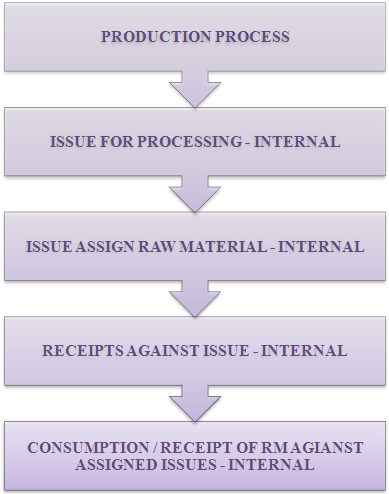 same steps can be followed for the rest of the process if it Internal process.
Copyright © 2011, LOGIC ERP Solutions Pvt. Ltd.