New Map SO Fields In Sale Voucher Configuration
When retrieving the Sale order in a Sale Bill, you may have noticed that it doesn't display Sale Order No. & Sale Order date automatically. You have to manually enter the Order no. & Order Date, or Party Order No. & Party Order Date every time, which was time-consuming. That's why, to automatically retrieve order number & order date, or party order no. & party order date in a sale bill, LogicERP included Four new SO Fields in Sale Voucher Configuration.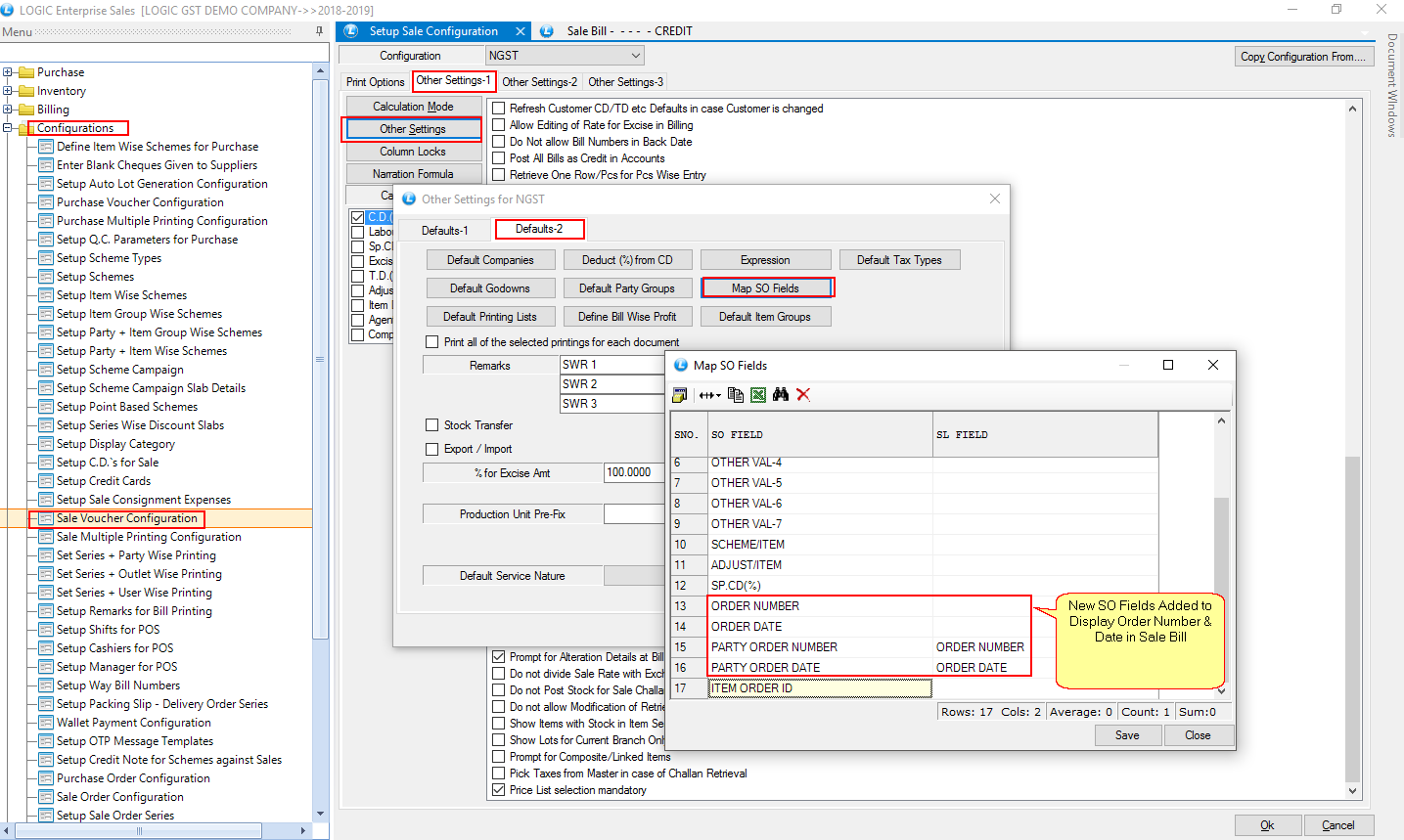 You can select either Order Number or Party Order Number at a time from SO Field. Same as in the case of order date or Party Order Date. When you select these fields, your Bill will automatically retrieve the sale order number and sale order date details.