Save As PDF : Used to save the print pre-view in pdf format.Follow the under mentioned steps : -
| | |
| --- | --- |
| b) | Save Report As window appears. |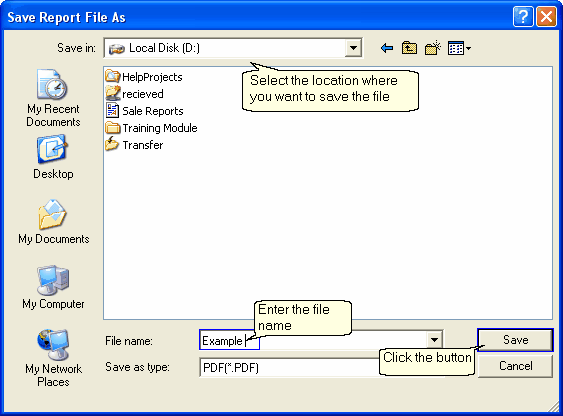 Page Setup : Used to set the page setup.Follow the under mentioned steps : -
| | |
| --- | --- |
| b) | Page Setup window appears. |
| | |
| --- | --- |
| c) | Do the settings related to page and click Ok. |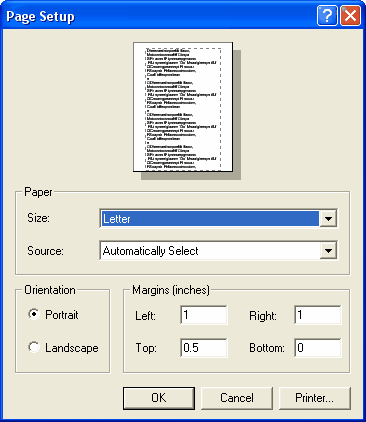 Printer Setup : Used to do the different settings related to printer.Follow the under mentioned steps :-
| | |
| --- | --- |
| b) | Print Setup window appears. |
| | |
| --- | --- |
| c) | Set the different properties related to printer and page. |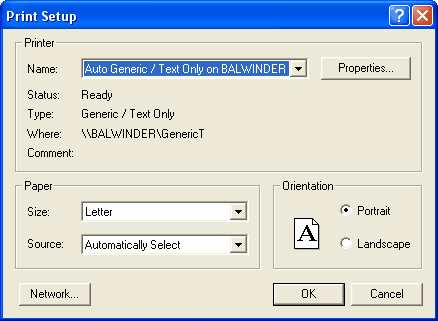 Zoom Option : Used to zoom the print pre-view in different sizes.This is very useful in the case when user need to create the barcode or label in small size.User can view the barcode or label in different sizes,but the actual size remains the same as defined in design time.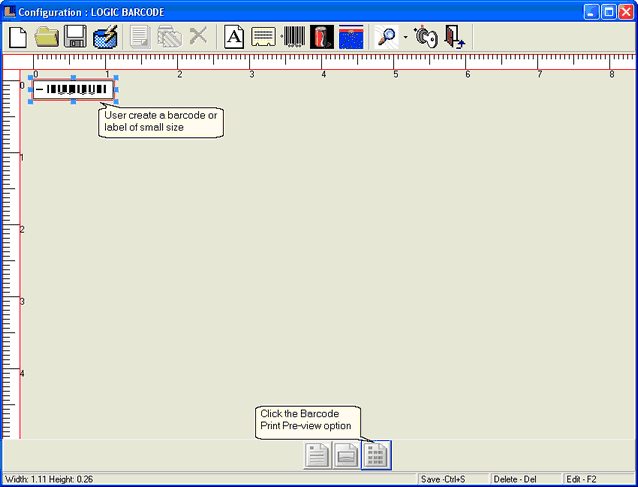 Follow the Steps : -
1.Create the barcode or label design as shown in above figure.
2.Click the Barcode Print Pre-view option.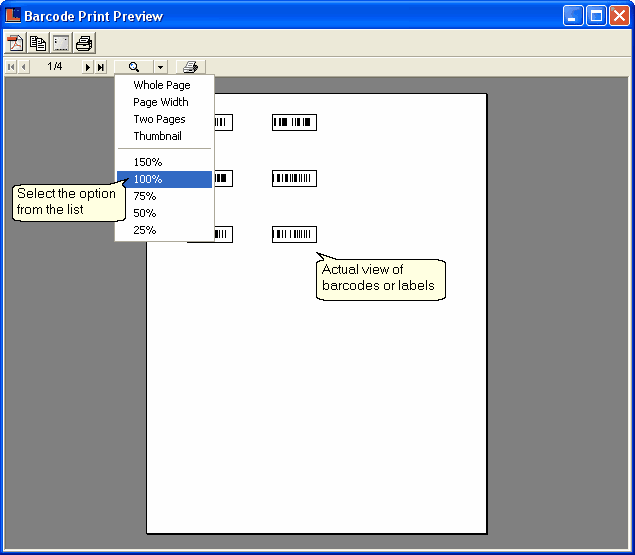 3.Select the Zoom option from the list.The barcode or labels are more clearly viewed.