You can now select branches to implement scheme campaign. This option allows you to implement scheme either on a branch group or on a particular branch/ branches.
Main Menu: Setup> Configurations> Setup Scheme Campaign
Branch Scheme Group: Select branch through Branch Scheme Group if you want to implement a scheme for the entire group of branches.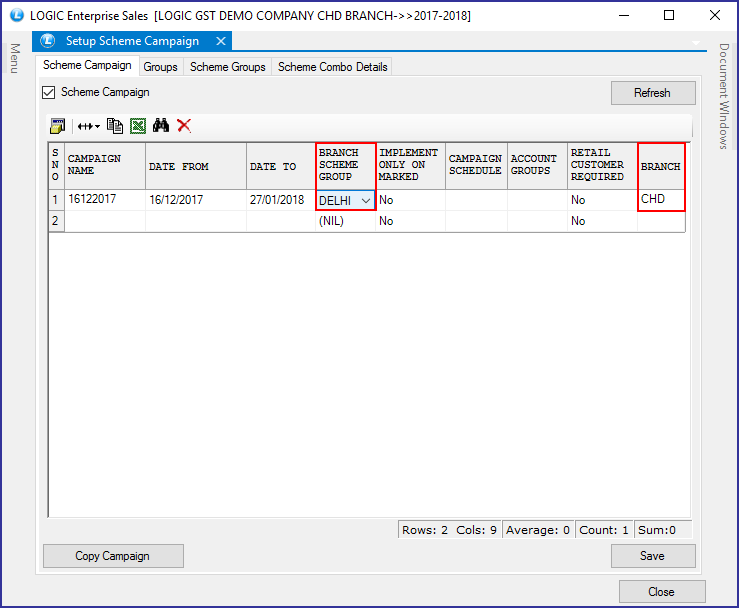 Scheme for certain branch/ branches:  If you want to execute a scheme on one or more branches, not on the entire group select branches through the second option. Hit spacebar and select branch/ branches.