'Free Scheme (%) As' Option Added in Configuration Settings
A new option added in Purchase Voucher Configuration Settings to display free items or discount percentage in the purchase bill. With "Free Scheme (%) As" option, you will get details regarding total:
1. Free Qty
2. Free Qty + TD
3. Free Qty + CD
4. Free Qty + SPCD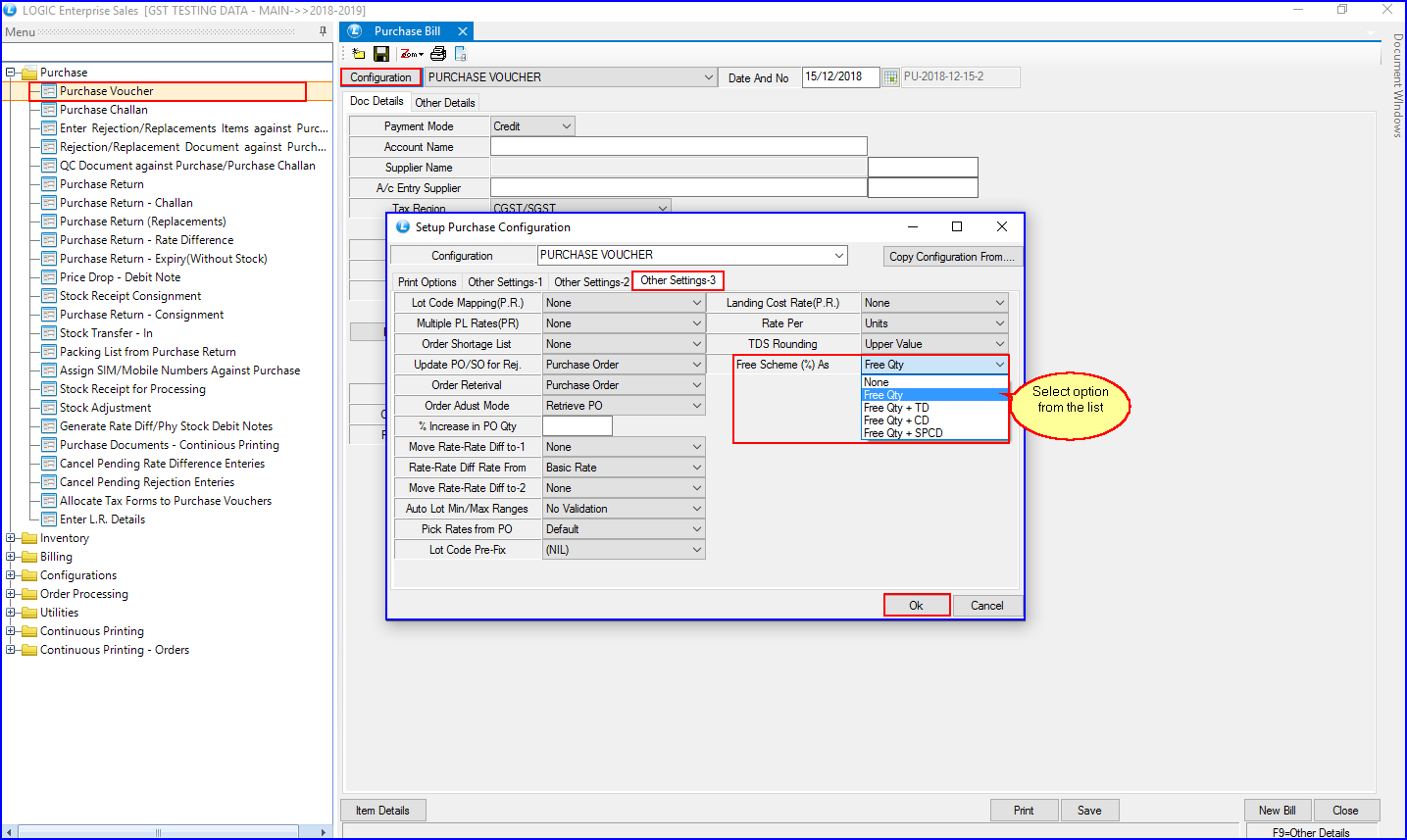 Let us assume you selected "Free Qty." option. When you will enter the item details, enter "Free Units" value that you are offering with "Total quantity". Assuming Total Quantity is 100 and no. of Free Units are 25, then the Prod Unit column attribute value will be "100+25 Sch:20%."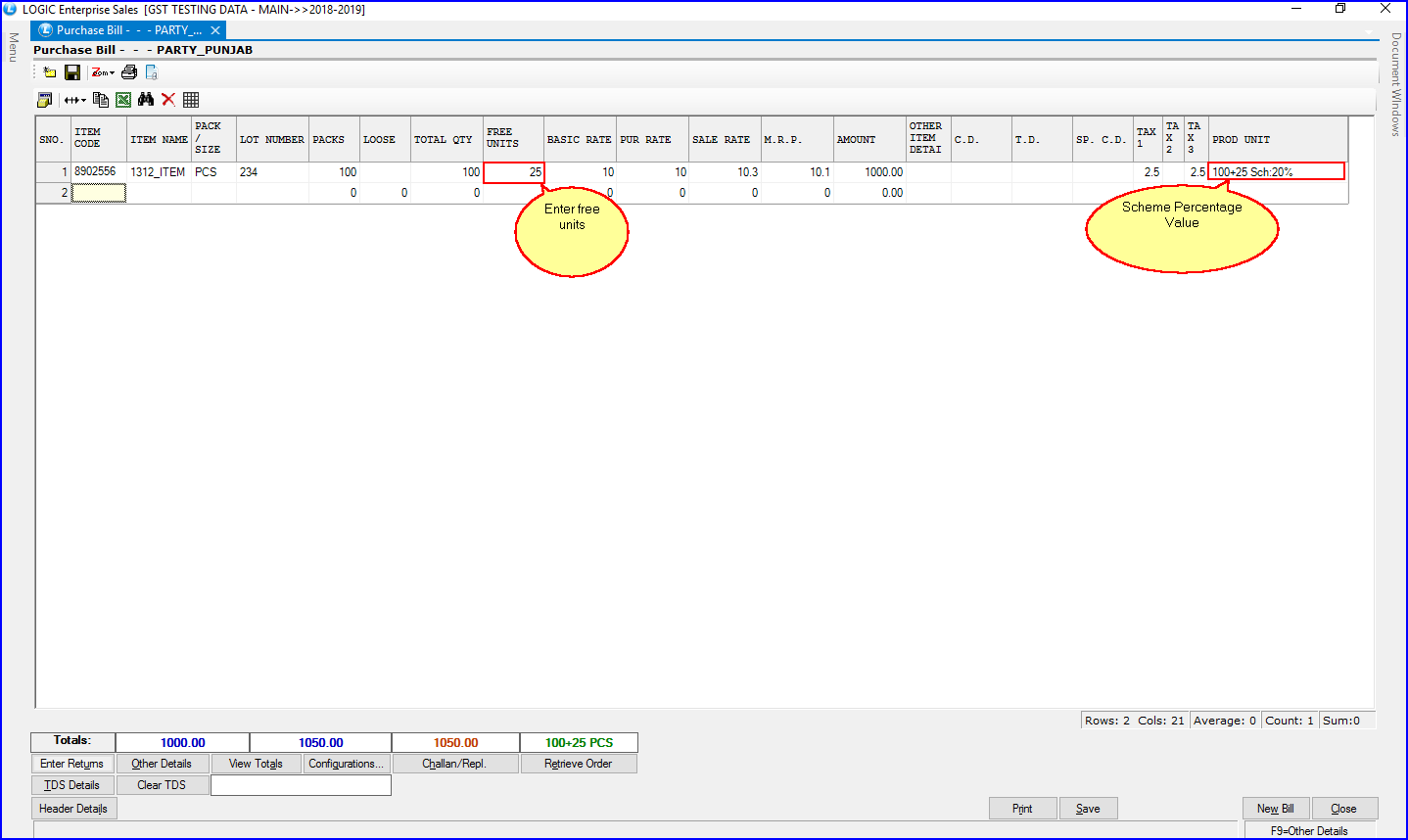 When you will select "Free Qty+TD" option, you need to enter TD value in case of Free Units. The scheme % will get calculated on the basis of TD you are offering.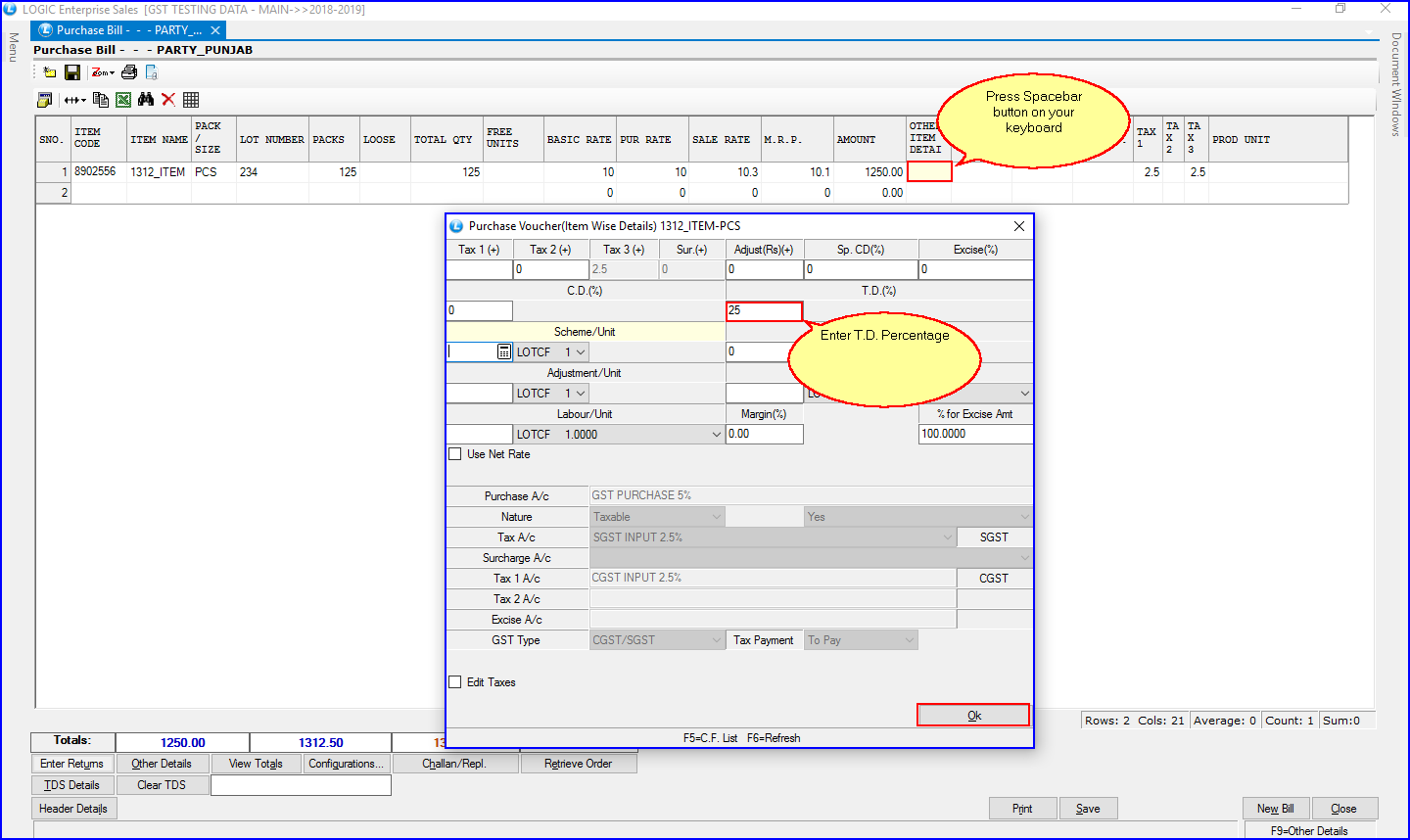 Assuming you enter Total Qty=125 and T.D.(%)=25, then the Prod Unit column attribute value will be "93.75+31.25 Sch:25%."