Integrated ERP Software Solution
LOGIC ERP software enables you to facilitate organizational processes associated with sales, production, distribution, as well as retailing, manufacturing, and service & repair oriented business. The software also has a GST compliant feature which can help you to file your GST returns without any hassle. Manage inventory accounts immediately, automate your business workflows, and have complete control over your business operations with self-customization options, flexibility, and regular updated & advancements.
Business Functional Architecture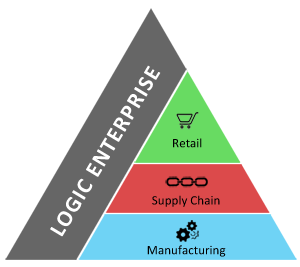 Logic ERP is a robust, scalable and a flexible solution, designed to resolve organizational challenges. It is a complete system to take care of all information management needs across different business functions. Integrated architecture reduces information silos and facilitates accurate information recording and processing to cater unique/dynamic needs of business functions like manufacturing, retail, supply chain, etc.
Total Integrated ERP Software Solution for below business
Retail
Supply Chain (Wholesale & Distribution)
Manufacturing
Wellness & Fitness (Salon & Spa)
F & B (Restaurant Management)
Business Organizational Architecture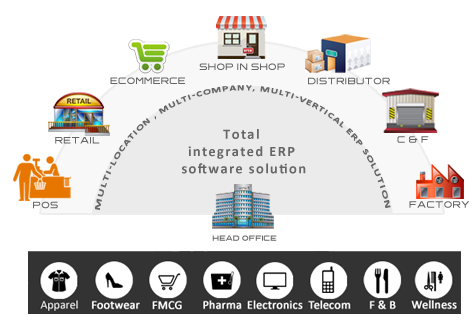 Industry experts at Logic provide you a highly flexible and customizable solution to support identity organizational structures. The custom solutions are up-to-date with provisions to accommodate new releases, protecting your investment from getting obsolete.

Consolidated architecture with great versatile features makes Logic ERP much appreciated multi-vertical, multi-company business solution.
A Robust , Comprehensive & Agile ERP Software Solution for:
MULTI - Company
MULTI - Location
MULTI - Business
MULTI - Vertical
Benefits - Scalability & Multiple Functionalities
Single application or integrated ERP at all organizational levels like Ho, warehouse, Sales office, Delivery Centres, factories, as well as RETAIL Business at all POS, Franchisee, in both way offline standalone or real time –online across all value chains.
SCM or Distributions Organization all C&F , stockiest, Super-stockist,Dealers distributors network can be connected either online real time scope or offline synchronization mode with out manual intervention.
Inbuilt browser based Reporting System(online), Access to Tablets and Smart Phones enabled applications enhances the boundary of your official premises.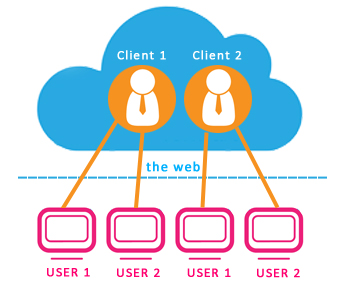 Online-hosted cloud based applications helps to save on implementation costs, service costs and triggers custom information flow as required by end users. Features like real-time access to information, Hi-Speed communication, reduced workload shifts and full support makes it a popular cost efficient solution.
A robust , Comprehensive & Agile ERP Software Solution for:
Real-time Data of all Remote Locations like POS and Distributors
Real-time Scheme & Promotions
Real-time Inventory visibility across POS and Channel partners
Real-time MIS to Sale Team
Better replenishment to POS and Distributors