Logic ERP: Transforming POS Operations With Vertical – Specific Software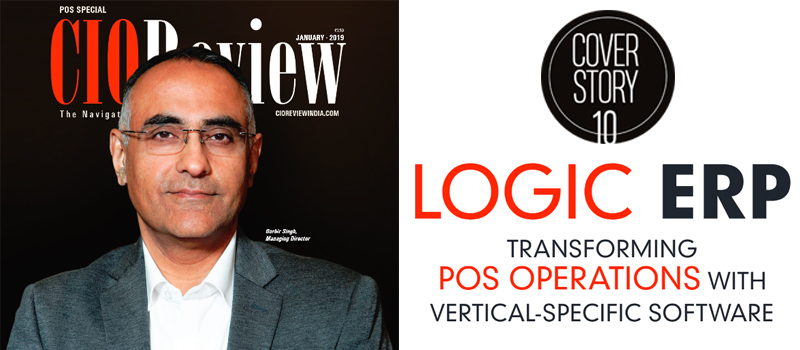 With their ability to enable retailers to effortlessly manage inventory, track orders, record customer details, boost employee performance and initiate a number of other promotional activities, POS systems have emerged as a critical component for the smooth functioning of businesses in the retail segment. The rapid technological innovations have further contributed to the advancements in the features of POS solutions as a result of which the POS terminal market in India is witnessing a dramatic growth. Substantiating the growth is the research by Grand View Research, Inc. which estimates the global point-of-sale(POS) terminals market to rise to a staggering USD 116.06 billion by 2025. In addition, the onset of the digital era has bought shifts in the demands of the always on consumers who expect nothing less than a top-notch experience, quick response and fast checkout processes. It is for these reasons that adopting a robust POS solution is one of the first steps towards revamping the retail experience in line with the expectations of digital consumers.
The number of players in the POS solutions market is growing tremendously as well, with a wide range of software with multiple functionalities now available to the retailers. However, it must be taken into account that the prime users of POS solutions are the sales staff or cashiers. Consequently, the solution has to be easy-to-use. Again, the retail segment has a number of different business verticals such as apparel,footwear,electronics, supermarts, and more, all of which have different requirements. These are precisely the areas where LOGIC ERP emerges as a dominant player.
Based out of Mohali, Punjab, Logic ERP brings forth unparalleled expertise in delivering user-friendly and integrated ERP Software, Retail and POS Software. The company acknowledges the unique challenges and requirements that retailers often struggle with and hence, provides vertical-specific niche software as opposed to a generic POS solution.
Read More: https://point-of-sale.cioreviewindia.com/vendor/2019/logic_erp