Complete Guide on Top Features of Cloud-Based Payroll Software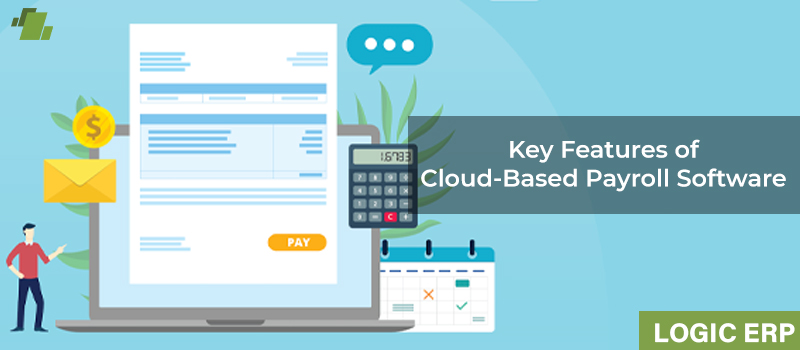 Pay calculation and creation of payslips, reports, and tracking pay updates were all done manually before the introduction of any payroll software. Spreadsheets were useful until the introduction of payroll software, which automated the process of paying employees. Companies create these software solutions to track and store data necessary for successful payroll management.
Payroll services have become just as difficult and complex as today's workforce has gotten more diverse and decentralized. Most businesses, large and small, now employ cloud-based payroll software for their HR and payroll needs. Cloud payroll software contributes to human resource transformation by automating difficult and time-consuming operations and freeing up HR personnel's important time.
While cloud-based payroll software has made life easier, some things can assist a firm to enjoy even more benefits.
Here are some features that your payroll software systems must have:
Integration
Attendance is the most important factor in determining how much an employee is paid at the end of the month. Whether your workforce is based in an office or works remotely, payroll software's Time and Attendance tool is a perfect solution for recording attendance and hours worked by each employee.
This tool's capabilities extend beyond simply punching in and out. They can remind staff if they neglect to clock in or out or if they have entered overtime hours. Managers can examine how long people have worked on a project. To enable seamless data flow, the solution should have pre-built connections with popular HR / ERP systems.
Tax Administration
If your HR department is overburdened with all of the activities associated with filing and calculating taxes, it can lead to delays and errors, which can result in legal implications. However, you can prevent the bother of audits and fines by using a software solution that can properly store information and calculate employee tax payments and deductions.
Flexible Distribution Alternatives
If you have a diversified workforce that follows multiple work methods, you will need payroll software that can manage payroll at the local, national, and international levels, as well as across branches and divisions. Simultaneously, it should manage and pay all of your full-time, part-time, and freelance employees on time.
The software should be able to manage payroll data across numerous systems, track payroll expenditures across nations and business divisions, and provide multi-language and varied currency functions for a company that controls large operations.
Compliance
If your cloud-based payroll software includes a compliance management tool, it will immediately update any legal changes, ensuring that your payroll and tax information satisfies the most recent employment law standards. Along with automatic updates, your program should be able to warn you of any non-compliant entries, overdue reports, or missing data.
Analytics
You can use analytics to see if your system is performing efficiently. It enables you to create reports that detail time and attendance, where errors occur, the accuracy of your Payroll software system, and where, why, and how you pay your employees. This will assist your financial team in finishing audits and assessments.
Calculating Payroll
Using payroll software can help you prevent mistakes that can occur while performing manual payroll calculations and data entry. This will have an influence on all of your financial computations, including staff compensation and tax filing. The superior technology in the software will eliminate human intervention, reducing the margin of error—no need for all those Excel spreadsheets.
Customizations
Another benefit of cloud-based payroll software is the ability to personalize pay slips, reports, and design templates. You may quickly set your parameters in the dashboard and utilize any template that is offered. This allows for quick access to critical data and information. It also allows you to control who has access to the payroll program, its data, and the web management interface.
Cloud Relationship
One of the primary advantages of using a cloud payroll system is the ability to securely view payroll information from any location. You can keep as much information as you want because it has a large database. There are no device restrictions, and you can even use your cell phone to access it.
An automated payroll system aids in the completion of tasks on schedule while minimizing errors. Your system should provide you and your payroll department with a tremendous sigh of relief with all of its capabilities. If you are hesitant to switch to a LOGIC ERP, you can even outsource your payroll services at first to relieve the burden on your internal team.