Omni Channel Retailing By LOGIC ERP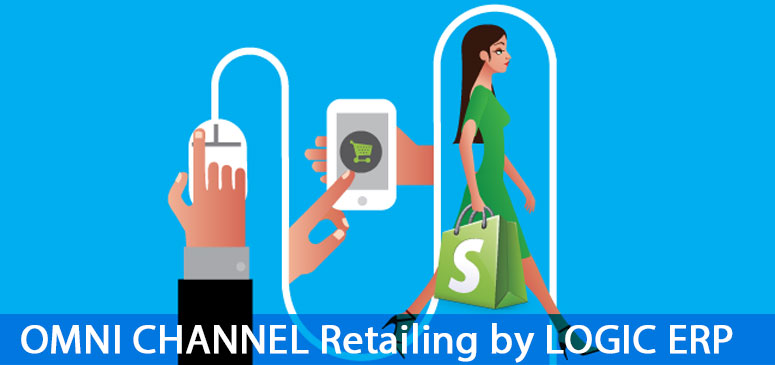 Omni-channel retailing is more than a trend—
it's what consumers are demanding.
Thus truly, "Omnichannel as a means of improving service for customers and has developed and start with a plan, the first of which enables shoppers to buy online and pickup in any store. All this is designed so that customers can shop however, wherever and whenever they want, and this will set you further apart from pure play e-commerce business, "To support your omnichannel ambition, an order man­agement system and customer analytics, which will drive incremental customer insights."
Whether the organization is a retailer, or a manufacturer or distributor, their cus­tomers want one single thing: A consistent, compelling experience that crosses all channels, no matter if they buy in-store, online, or through social or mobile channels.
LOGIC ERP architecture enables retailers to break away from the tradition of integrating disparate information and functionality and migrate to a unified, single engine platform. This ensures high flexibility, fast time-to-market and out­standing centralized management, monitoring and control capabilities.
The platform features the following key architecture layers:
Unified Data Layer – provides the foundation necessary to maintain and sharecommon information resources used by all LOGIC ERP applications, including item, customer, sales transaction and inventory data.
Unified Business Logic Layer – contains the unified retail objects, services and business process rules and logic required to maintain all in-store, ecommerce, mobile and kiosk.
Client Presentation Layer – provides each customer touch point with its own personalized and customizable user experience, adapted to the specific client technology being used.
Tangible feeling of merchandise and innovative visual mer­chandise pursued impulse buying- Traditional Stores.
Traditionally customers prefer to buy at brick & mortar stores. They will be as­sisted with the visual merchandise and feeling of items. Style, look and feel more the size fitment with alteration impulse the buying decision.
Now a day's customers orders items over the interactive display of e-catalogues. Even if select items those are lying in remotely at warehouse or nearest stores and get picked up from the local stores.
The unified inventory across all value chain is real time expose to clients.
Here not only the ready stock even if the fresh arrivals and fashion quotient on production can be displayed.
OMNI Channel Management
A unified business process, retail object or business logic run-time engine gives full visibility, access and management control across your channels: brick and mortar store, e-Commerce site, mobile, social commerce, and more.
Omni-channel business layer —"buy online/pick up in store" enhance customer convenience.

Product as well as Service concept ( Managing Work Shop)

Retail channel integration with online marketplaces and stores creates new opportunities for sales, customer interac -tion and feedback.

Integrate assortment and category management with e-Commerce, B2B and Social Commerce.

Centralized / Decentralized Warehouse concept

Unified customers, Loyalty management with e-Gift voucher, e Discount Coupons at all brick & mortar stores, e-Commerce, B2B, Mobile and Social Commerce.
POS Operation
Item detail screen provide rich product details from multiple channels/sources.
POS application is a module into LOGIC Enterprise application, so scope of integration in native or inbuilt is out of the features. In today internet age all POS s are real time connected to mother location or head office retail server
"Drag-and-drop" designer allows POS UI customization by role to enhance customer service and help reduce training time for new employees.
Powerful capabilities include layaways, global e-gift voucher, e-discount coupons, customer's returns management,credit notes, info codes (Promo codes), returns / voids / markdowns, inventory receipt / lookup / counts, real-time customer record and loyalty program updates, time clock, and floating POS till.
Centralized Store Control
Real time promotions at all level may be In-Stores, e-Commerce etc need to be unified applied.
Unified experience to customers for Loyalty Programme for earning and burning of Loyalty points.
Centralized Inventory Management
Category heads are responsibly wants to audit the stocks across the all value chains on predefined schedule and time.
Hence centralized Audit Form and schedule can control the task.
Price Administration in e-Commerce, B2B, In-stores by Merchandise team administered with less efforts.
LOGIC E commerce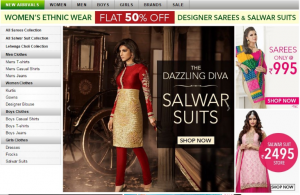 The presentation layer is unified across the B2C and B2B business layers. Clients can be experience single user interface and place their order online. Once the order placed the stock real time blocked at the dispatched locations as per the choice of clients.
Place the order online, pay or COD as per the customer convenience. Item can be picked from any desire retail outlets or dispatched to customers address mentioned.
Thus it is not necessary customers are compelled / restricted to any particular stocks or place of delivery. As truly the Omni channel commerce is Omni chan­nel inventory management.
LOGIC B2B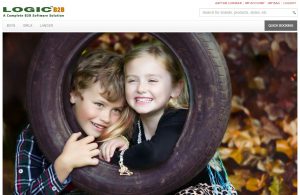 The B2B is an extension to online commerce to provide service to B2B customers may be any retailers, traders, wholesalers and business users. Most importantly a unified business layer and commerce component promises the real time scope and confirmation to all level of your business need.