How Can AFS Software Boost Apparel Business Productivity?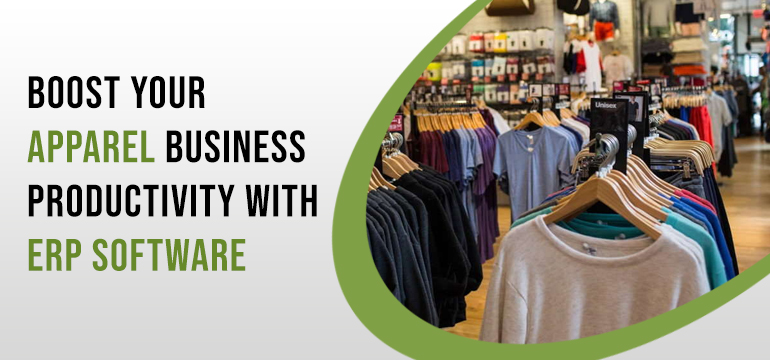 It's not an easy task to run an apparel business. From production to sales, to handling warehouses to distribution- you will encounter plenty of operational complexities, especially when it's about inventory. There are multiple parameters like color, size, style, and type, that need to be individually tracked. That's why you should prioritize inventory solutions when evaluating apparel management software.
However, businesses are sometimes unaware of several features and benefits that an AFS software can offer. They simply overlook their options. Remember, a good software vendor is one who identifies your business requirements and gives you functionality recommendations that can benefit your business. That's why a vendor with adequate industry experience is necessary. Some of the features necessary for an apparel business are as follows:
Digital Documentation
Many business owners are still using old techniques like manually entering inventory and accounting details into their computer system. This process is out-dated now. Today, if you want to boost productivity and stay competitive in business, then automating processes is the key. Fewer the manual processes, faster the operations, and reduction in errors. Implementing such a system will provide following benefits to apparel industry:
You don't have to store reports or other analytics in paper format. It eliminates the need for physical storage space.
The data regarding sales, customer information, product details, etc. remain safe by storing it electronically as compared to paper format.
With the cloud-ERP systems, you can access the data anytime and anywhere.
Customer Relationship Management (CRM)
An ERP system with an integrated customer relationship management functionality means that you can easily maintain the customer and supplier/vendor data in terms of address and name information. You can create contract pricing rules such as a special price list for regular customers based on terms and item prices. The system also allows you to make discount schemes and offers, which can help you to expand your customer base.
Fashion or Apparel Matrix
This functionality allows the user to enter quantities in a matrix format with various variations like style, size, type, color, etc. It simplifies order entry and purchasing and offers easy viewing of available products. For example, let's suppose that a customer wants to purchase 12 blue shirts in medium size- you can look up for the availability of the exact product in the system and confirm whether the order can be fulfilled or the product is out-of-stock. This functionality allows you to enter, edit, and manage inventory without any hassle.
Reporting
An apparel retail software should have a user-friendly reporting feature. It allows the user to analyze the information about weekly sales, monthly sales, annual sales, product styles or models, no. of transactions made, etc. With such information, you can plan your business decisions to boost the productivity level. A POS system with real-time reporting features enables you to keep tabs of your business at any time from anywhere.
Apparel software helps you to manage your business processes from end-end-end. A single database maintains all the information, which is accurate across all departments and sales channels. As a retailer, your POS software should effectively control the inventory level. It should be able to print barcodes or other labeling methods to keep track of items. LOGIC apparel management software can help your apparel business to streamline its processes by implementing features that are suitable for your business needs.