Detailed Guide on Selecting the Best Pharmacy Management Software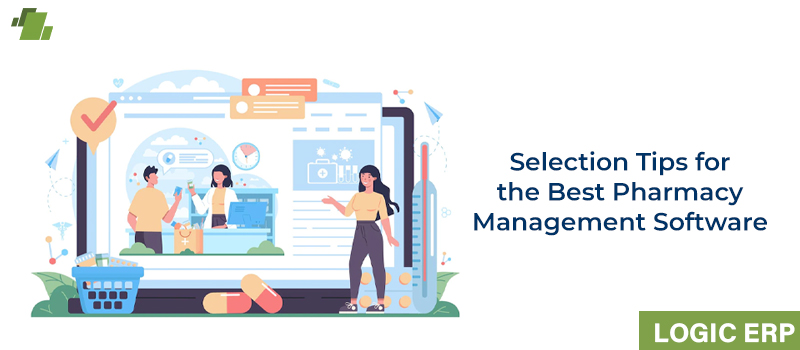 The healthcare sector is rapidly growing. To stay healthy, people spend tens of thousands of dollars on medication. The retail pharmacy business is eternal and has been unaffected by the recession. As a start-up, local customers serve as brand ambassadors. To run your pharmacy, you must use the best pharmacy management software. It will then be simple to manage your store.
The Most Important Facts About Pharmacy Management Software
Traditional Technology vs. Cloud-Based Technology
Everyone wants accuracy and scalability in their pharmacy store as an entrepreneur. Hence, the excel sheets are no longer suitable for inventory and staff management. They are difficult to manage and lack security. You must evolve as technology advances. Above all, spreadsheets are unsuitable for agile business activities, and the pharmacy management system fills the gap left by spreadsheets.
Excel vs. Pharmacy Management Software
Spreadsheets are excellent tools that have been used by businesses for many years.
Excel's Advantages
Perform the necessary cost calculation math.

Create graphs and charts online.
Excel's Disadvantages
Problems with scaling

Difficult to identify and correct errors.

It does not supply real-time updates.

Pharmacy Management Software
A point of sale (POS) system is the workhorse of your retail technology solutions. It not only assists you and your operations in completing sales, but it can also assist you in better tracking inventory.
What is the difference between Pharmacy Management Software and Point of Sale Software?
PMS is point-of-sale software designed specifically for the pharmacy industry. Pharmacy management software is also known as pharmacy POS systems or simply POS in the pharmaceutical industry. It is designed to provide pharmacies and pharmacists with digital and electronic assistance. Pharmacy software accepts payments, manages customers, and confirms or approves purchase orders. Employees in pharmacies can effectively manage sales transactions.
Why prefer Pharmacy Management Software?
Some of the features of pharmacy management software are listed below.
Integrated Pseudo-Ephedrine Tracking
Pseudoephedrine is a medication that can help with a variety of ailments. It is illegal in some countries, while others allow it with a doctor's certificate and government permission.
Pharmacies are required to verify the sale of pseudoephedrine-containing products. Your POS system is linked to tracking pseudoephedrine sales in real time. It confirms the transaction and alerts cashiers if the patient is eligible to purchase the item.
Signature Capture and Workflow Integration
Pharma management software ensure that the patient's prescriptions are ready for pickup. Patients can sign for prescription pick-up, HIPAA acceptance or rejection, and counseling acceptance or rejection, all of which are saved in the pharmacy management software.
Various Methods for Improving Pharmacy Management Software for Your Company
Improve the Patient Experience
Your pharmacy can promote your store through patient engagement by utilizing a variety of internal tools and applications.
Use alerts to find additional prescriptions that are available

Pop-up alerts with patient information in-workflow

Recommendations for supplements to avoid nutrient depletion
Inventory Syncing and Optimization Tools
Connect your pharmacy management software to your pharmacy's in-person operations. Inventory syncing and optimization should take place within your POS, as well as online marketing and increasing foot traffic. Manage OTC inventory by utilizing promotions, sales tax, holidays, shelf label/price stickers, alternate barcodes, item bundles, bottle deposits, age-restricted items, service fees, and other similar methods.
Loyalty Programs for Customers
Integrate loyalty programs with your project management system. You can retain patients and attract new ones by rewarding your loyal customers.
Encourage repeat purchases

Digital marketing automation

Provide gift cards and VIP programs
Payment and Delivery Methods
Your Pharmacy Management Software should make it simple for you to serve your patients in the way that is most convenient for them.
Prescription delivery options include drive-thru, pickup, and home delivery.

Payments by credit card

Contactless payments
Conclusion
Choosing the right pharma software for your company is critical. Every business has unique requirements. POS software can be used in your daily work to improve the patient experience, compliance tracking, inventory syncing and real-time optimization, and many other things. Choosing pharmacy management software for your business will help you achieve your goal.