Delivering A Great In-Store Experience
Point of sale systems used to be stand-alone and front-end systems running on independent databases. However,increased demands for information across the whole business,forced owners to switch to high-integrated technologies to boost communication process for higher efficiency.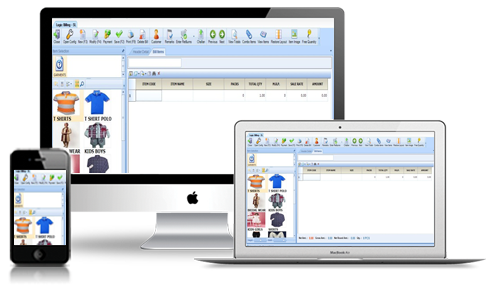 With lack of access to processed business information, retailers earlier operated on demand forecasts based on intuitions and gut feelings. Logic POS System cuts down their complexities and brings smart solutions to supplement their intuitive acts. Shifting from traditional front-house cash collection systems to efficient integrated systems with stock management and accounting capabilities, it offer dynamic controls to retailers to help them synchronize stocks with demands.
Logic POS is an integrated system with mainly three components: A POS front end, an inventory or stock management system in the middle and a back-office accounting systems. The biggest advantage of Logic POS Software is the access to unified database which offers a reliable bottom-line that tally at each tier. Various other modules caters to the needs like, managing complex inventories and product mix, product placing on shelves, managing customers and customer accounts, dynamic pricing and discounting, loyalty points redemption, etc.
Full Featured Retail POS Software
Our Retail POS software provides wide-ranging product research abilities as well as real-time usage of Inventory data all through your retail chain, that can help generate sales and profits when fulfilling the client. Integrated CRM performance within our retail pos system catches significant customers information and facts like buying selection and purchasing history, which usually allows long term cross-sell as well as up-sell possibilities with regard to multi-channel selling.