LOGIC ERP at the biggest business event of Fashion and Technology IFF 2016 Mumbai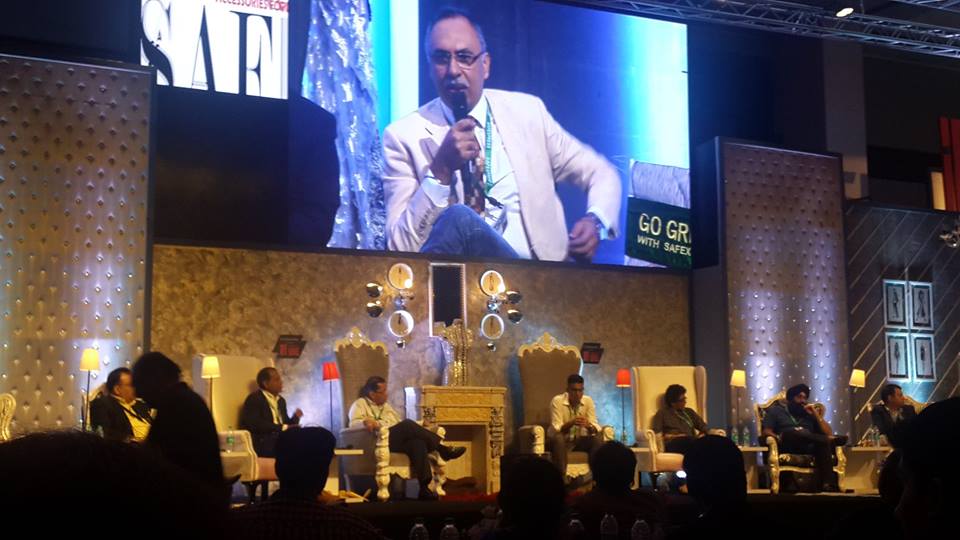 Mr. Swarndeep Singh, Managing Director and Mr. Surendra Nayak, Head – Sales & Marketing, represented LOGIC ERP at India Fashion Forum – IFF 2016 held in the Renaissance Hotel, Mumbai on 15th and 16th March 2016 on the Fashion Industry.
IFF is an annual event organized by IMAGES Group, to highlight consumption behavior driven by access to technology, the World Wide Web, resources, connectivity, and interchange of ideologies, environmental degradation, and above all, KNOWLEDGE. It is a one stop, must attend event for retailers indulged in the latest and greatest in retail solutions.
LOGIC ERP focused on our core products Web POS & Distribution, Omni Channel Retailing, Merchandise Financial Planning & Assortment Analysis and Auto Replenishment. IFF always offers us the opportunity to cut down on the number of trade shows we have to attend each year. It has become our flagship event.
IFF event went on to be very fruitful and effective for LOGIC ERP. IFF-2016 was hugely a successful event. Always a must in our diary and will definitely be there next year! We are sure to participate in such events in the future as well, where we can keep ourselves abreast of the developments in the retail design and visual merchandising.
One such event named 'India Omni Channel Forum-2016' is going to be held on September 21st and 22nd, 2016 at the Renaissance Hotel & Convention Centre, Mumbai. It is a great venue to explore new strategies, understand business disruptions, chart technological progress and uncover the future roadmap of the industry. Excited to get tons of invaluable new insights and ideas from attending IOF-2016.
For further information, Please visit: http://www.indiaretailing.com/2016/02/16/events/india-omnichannel-forum-2016/