Why an ERP Solution is Vital for the Growth of a Business?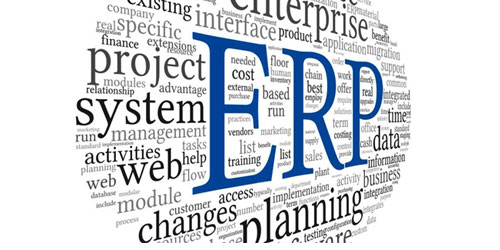 Every organization requires a solution that will aid the company to get the powerful and effective way in observing and controlling entire operations that are important in attaining synchronization and systematic approach.
Large organizations are badly imperiled because of the poor systematic approach within the enterprise that results into wastage of time and money. If this sounds like your business or somewhere close to it, then it may be a perfect time to consider for an Enterprise Resource Planning Solution. Every enterprise is hungry for proven methods to automate operations and enhance their customer's experience that will lead to better rivalry place and growth. Every organization has unique requirements, but ERP software can help you meet most of the needs for better productivity and streamlined business. Switching to an integrated Retail and Distribution ERP software is a big step forward for many organizations but is also a sign of success.
ERP System will do the below for your business…..
Streamlined Accounts Department
The first notification will come from your Accounts Department. If your accountants rely on paper-based bills & sales orders and invest hours every week in manually entering the data in the system, it is the perfect time to save their efforts and your money by integrating an ERP system. It will cut the human errors and fasten the process. You can keep the financial reporting without any more frustration, errors and delays.
Accuracy in Records
If you're a large organization with working modules like sales accounts, production, sales, marketing and so on, you'll understand how much time and efforts it takes to keep your records correct and up to date. Integrating an ERP solutions will make sure you that your records will be kept in order and will be easy to find. It also helps organizations to keep track of important information, eliminate human errors and boredom and decrease unnecessary costs. This will lead to improved employee and customer satisfaction over time.
Managed Cost of Processes
Human errors are quite obvious when the processes are manual. These common mistakes by employees can result for a company into wastage of lots of money and decreased productivity. Also, you can take a complete record of cost and profit. That means, your cost management turns easier by identifying profitable customers, channels and products. And, cost & profit calculation will be on finger tips by getting a clear picture of your organizations cost drivers.
Seamless Sales and Customer Experience
Inventory Management is a real big issue when it comes to expansion of the business It is very essential to keep the right amount of product, at right time and exact location. If, there is imbalance at any operation it may cause a problem. Also, it will affect your customers and automatically your sales. An ERP system will help the in-house team to manage the inventory properly so that you can turn a happy client into a loyal customer.
Smoother business process!
One of the biggest problem in large locations in managing the business at different locations, different branches, different stores and at different time. As, the business expands it becomes more complex too. Hence, it takes time to be streamlined and it will affect your business to great folds. If you want your commerce to be the one that can respond to the changing needs rapidly, it is an alarming signal for your organization to opt for an Enterprise Resource Planning solution.
LOGIC ERP can serve as a perfect tool for companies all sizes and industry to make better decisions and fulfilling organizational goals. ERP today is not Nice to have but, it is a Must to have! Equipped with a fleet of exceptionally skilled and qualified hands of professionals, we are the pioneers in providing the best solutions in the form ERPs and Vertical-specific Software & Applications that bridges the gap between stores & headquarters, thereby making it easier to access real-time data & information across various stages.