The Best Fit: Perfect ERP Software for Fashion Industry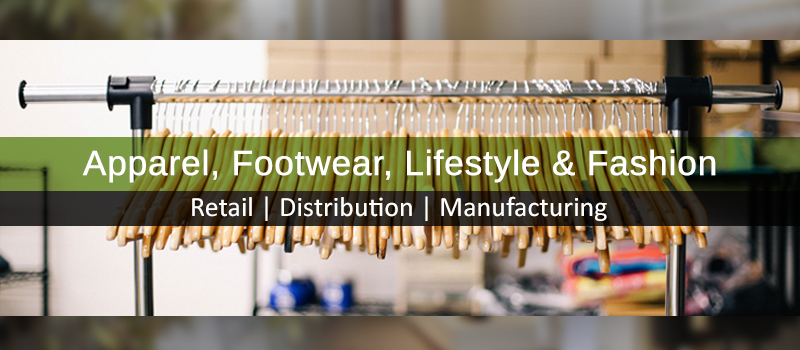 Enterprise Resource Planning (ERP) systems are not one size fits all. In Apparel, Footwear and Fashion industry, you need an ERP system that meets the unique demands of the fashion industry and its customers. When a customer places an order, the ERP system coordinates all the specific business processes that lead up to that product arriving at their door. The ERP system also ensures that the right products are stocked, in order to meet customer demands. An AFS ERP software with industry-specific functionality recognizes how complex fashion product orders can be and how important it is that the customer gets what they want when they want it.
LOGIC AFS is a complete software solution for Apparel, Footwear & Fashion industry with unmatched modular solution with powerful tools moreover it takes care of each and every requirement of:
Retailer
Distributor
Manufacturer
It provides a comprehensive solution for Accounting, Sales, Purchase, Order Management , Production , eCommerce , B2B and MIS Reporting.
First and foremost, if you are a fashion brand you already have a more unique product than most industries.
Item Matrix
In Fashion Industry, every article comes with a huge options like multiple shades, sizes, colours etc. Item Matrix is definitely the best way to sort these attributes of any item. As the MIS is always centered on style specific for the vertical /industry , the option is a really the best and unique differentiator factor offered by us.
Item Configuration
The same item may come in different fabrics and may have different price for different size. Like the MRP increases as size increases for the children wear. Here you can manage the cost even if for different sizes through our software.
Seasonality
Seasonality is one of the biggest differentiator of fashion industry than other industries. In the fashion industry, brands may be involved in up to five different markets a year, which means new lines must be developed and information needs to be easily processed at the seasonal level. Most generic systems don't handle this function well.
Inventory Management
With Fashion ERP Software development, visibility to sizing specifications of a product is paramount. Most systems provide insufficient information, while our Software presents this level of information in an accurate manner making it easier to view and less costly to print.
If you are really looking forward to acing the fashion game to stay ahead of the competitors, contact us today.