Automate your Pharmaceutical Business through Pharma ERP Software Solution!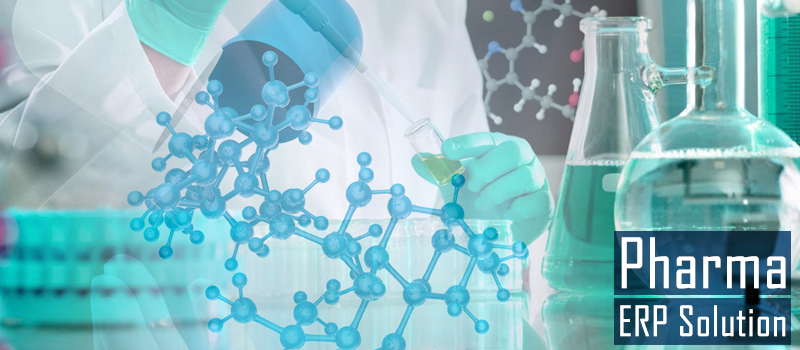 Every player in the Pharmaceutical industry stands ready to reap huge benefits from adopting the best ERP software for the Pharmaceutical industry. At the core of every organization's goals is the quest for profitability, growth, and optimization of all business processes. There are a lot of options when it comes to Pharma ERP Software Solution for this industry. This makes it important to know what to look for while choosing the best software that not only tracks all the raw materials from purchase to finished product distribution but also keeps you compliant.
Automate the Core Functions of Pharma
Pharmaceutical ERP Software acts by integrating and automating the core functions of a retail and distribution Pharma industry. It helps you get a complete overview of your business in every dimension such as inventory, financial planning, accounting, production planning, orders in hand, product requirements, demand, and job execution. Such a state-of-affairs produces actionable data that aids in quick and efficient decision-making.
Benefits of Implementing ERP Software
Apart from automating and integrating core activities, there are a lot of other benefits which include but are not necessarily restricted to:

Improved cost-effectiveness, efficiency, transparency, and predictability in the organization's operations.

Enabling you to easily identify and track all raw materials and products.

You can easily track raw materials from the place and manner of receipt to the delivery of finished drugs.

Providing easy access to information on ingredients such as cost, technical composition, preparation costs, place and manner of packaging, storage and shipping.

Optimizing and improving purchasing, inventory control and regulatory reporting.
Creating synergy between different departments resulting in the streamlining of operations and more profitability.
The need for customization
Pharmaceutical retailers and distributors comes in all forms which is why ERP software for the pharmaceutical industry are not made equally. Discuss your requirements with a few companies that provide reputable Pharma Management Software to arrive at the best choice for your organization.
Make the move today!
Although some still prefer to preside over fragmented organizations that prefer to use solutions such as running accounting functions on a separate accounting software, it remains the biggest hurdle in optimizing productivity, cost-effectiveness, profitability, and regulatory compliance.