Accelerate Your Company's Growth By Selecting Right ERP System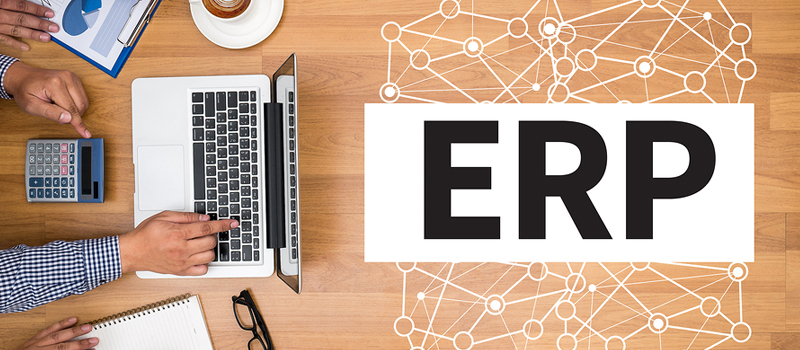 Planning for selecting an ERP Software solution for your organization!! Since it's an important decision and all your future benefits and company growth is mostly going to depend on it; one needs to select and implement the best fit ERP system right from the beginning. Still confused!! Don't worry; you are now at right place. Plan with us to accelerate your company's growth.
Understand End-user Requirements
If the user requirements are not clear, it's impossible to select the right ERP software solution. So, what you need to know first is- "What issues you are trying to resolve?"
Market Analysis
Before opting for the right ERP solution, analyze and understand your organization as well as market first. Before meeting with the potential vendors, don't forget to prioritize the various business components. Make sure about how the proposed ERP software system is going to meet all your business goals.
Customization And Versatility
In the present scenario, industries must adopt and adapt quickly. If keeping up with the advancements is like hitting a moving target, you need an ERP Software solution supporting extensibility, customization and configuration. Moreover, it must be able to manage more diverse business assets. With time, companies may acquire other companies too; So, a good ERP software system is supposed to provide the necessary tools in order to manage a diversifying business.
Analyze Your Vendor
Selecting a good software is not as easy as getting your suit tailored as per your size. It's a significant investment in terms of money, time as well as resources. A number of vendors might be boasting for their solution to be the best as per customer's needs but is mandatory to choose a reputed vendor known for its innovation. Must enquire about the vision and mission of that company and its products and choose among the ones providing the most effective solutions.
Demonstration
Actions speak louder than words. After short listing the vendors, schedule a demo to check if the solution meets your business goals or not. Analyze the one takes the advantage of the latest advances in technology along with figuring out the important aspects like graphics, User Interface, ease to use etc.
Financial Stability And Finalization
Cost of an ERP software solution and its implementation is a major concern. Choosing an exceptionally well software having a high cost is not be a bad idea to go with. But, instead on emphasizing on the cost only, do pay attention to the other areas like ERP solution functionality, capabilities, meeting the maximum requirements, future scope etc. Basically, just don't let the cost make your decision final.
Support And Updates
Once the vendor is finalized, check whether:
Is there any training and/or an agreed level of support?
How regular do various hardware and software updates come out?
Is there any additional cost for the same?
Basically, an ERP software solution must offer their customers scalability and flexibility they need. Organizations offering the software must be ahead of technology innovation curve. In a nutshell, there are many aspects to consider while opting for solution. You are finding the best ERP Software System for your business, make sure you check out LOGIC ERP. You may select us as your Enterprise Resource Planning system to not only save your time and money but also help you business grow to the next level.