Key Features Your Restaurant Software Should Have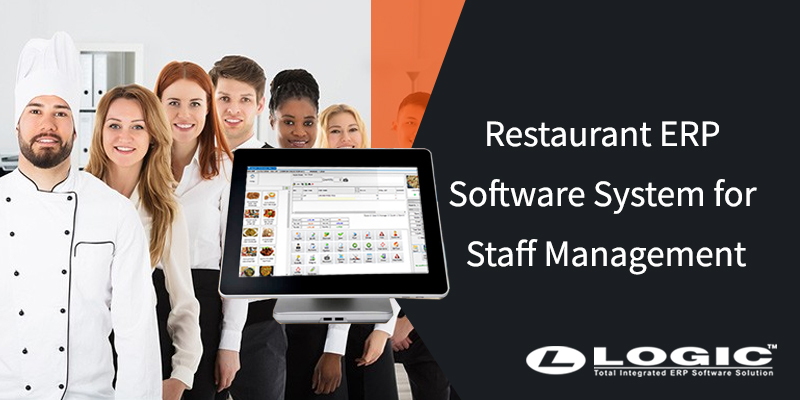 In a restaurant, the workers have to keep up with the fast-paced environment to serve the customers in a better way. It, in turn, helps the business to earn higher profits. You may have heard that many business owners use an ERP system to regulate their workflow and manage daily operations. Just like those businesses, a restaurant ERP system must have a transactions record and accounts status, along with features that are helpful for the staff too.
Restaurant Kitchen Staff
The employees of this category are responsible for preparing the meals, managing inventory level, and various other essential tasks. Your ERP software should be able to assign orders to multiple workstations so that everyone can work according to the same table schedule. After completion of the order, kitchen staff can send a signal to the waiter via an ERP system. For a kitchen staff, an ERP software must contain the following functionalities:
Menu Management:- This feature enables you to update your recipe menu according to the seasonal ingredients and products that you can use immediately. You can also update the daily special item, which you must be serving in breakfast, lunch, or dinner with some special offers.
Customization of Orders:- Some customers have special requests and wish to customize their orders. They want to either add some extra ingredient into their dish or don't want a specific ingredient in it. The order customization feature will clearly present the order to a correct station, allowing staff to prepare a dish according to customer's request.
Recipe Management The best way to ensure consistency and quality in the taste is by preparing a recipe for a dish, and assigning it to every kitchen staff member. This way, they will follow the exact recipe ensuring customers may be the best of their services. You can make it possible with recipe management feature.
Food Service Suppliers receipts: Your restaurant ERP system should be able to add receipts to the inventory measure the required amount of ingredient units in a recipe. It should keep the record of every unit that you buy from your food suppliers. It should keep track of the time when you received ingredient and automatically alert kitchen staff in case the ingredient is no longer fresh and need disposal.
Waiters & Waitresses
The workers that are visible to customers directly is the wait staff. They come directly in contact with customers, which affects business productivity. Wait staff category includes workers such as:
Busboys
Hostesses
Waiters
hosts
In the case of the restaurant business, the primary ERP interface for wait staff will be Point of Service touch screen system. It should include the following features:
Table Reservations: The wait staff can insert customer reservation details in the ERP, which will include time, group size, and table number and location requests.
Placement of Order: A quick mechanism to enter orders immediately into the POS according to the table numbers, ensuring that every member receives their food without any delay.
Multiple Payment Options: A restaurant ERP must consist of multiple payment modes such as cash, discount cards, credit/debit card, and gift vouchers. Nowadays, most of the ERP systems include bill splitting feature too. It allows the customers to split the bill between multiple payment modes.
Customization of Orders: ERP software must allow the waiters & waitresses to make adjustments to order in an easy way. It may include common modifications like avoiding particular ingredient in a dish, salad dressing flavor, etc..
Bus Status Notification: The bus staff should receive an automatic notification to clean the table after a party finishes with their meal. It must also allow them to inform the host that the table is ready for the next customer.
Order Completion Message: When the kitchen staff completes an order, the ERP system must send the signal to the waiter that the order is ready to serve. The signal can be a wireless communication also, so that the waiter may not have to look at the screen frequently.
Waiting Queue Feature: When a customer arrives at your restaurant, the ERP system should be able to notify whether their table is ready or how long the queue is in terms of minutes. Then, when the table is finally vacant and ready, the ERP should notify the host regarding immediate sitting.
Managing Business Operations
Employees Attendance reports: The attendance report of your wait and kitchen workers should be available for you at real-time along with payroll reporting.
Prevent Internal Theft: ERP software should be able to keep track of inventory level and usage. The management must receive automatic alerts in case any discrepancies may arise.
Real-time Sales Reports: The software should be able to provide complete sales reports as requested by the management.
Customer Loyalty Program: An ERP without customer loyalty is like having a business plan without a way to earn profits. Your restaurant ERP system should include a customer loyalty program to keep track of the frequency of customer's visits and meals ordered by them during those visits.
Customer Feedback: Customer Relationship Management is a great tool in ERP software. You can keep track of your customer's feedback, can start discounts and offers campaign, etc.
Productivity analyses: You should be able to analyze the performance level of the staff members, such as the number of persons or tables served in a particular time-frame, along with service quality.
With LOGIC restaurant ERP software, you can regulate the workflow of your restaurant business in positive ways. It not only manage your kitchen and meal serving operations but will also provide real-time reports data to your mobile device. With this, you will be 24×7 connected with your restaurant, doesn't matter if you aren't physically present there. It is very helpful if you are handling multiple branches at different locations.